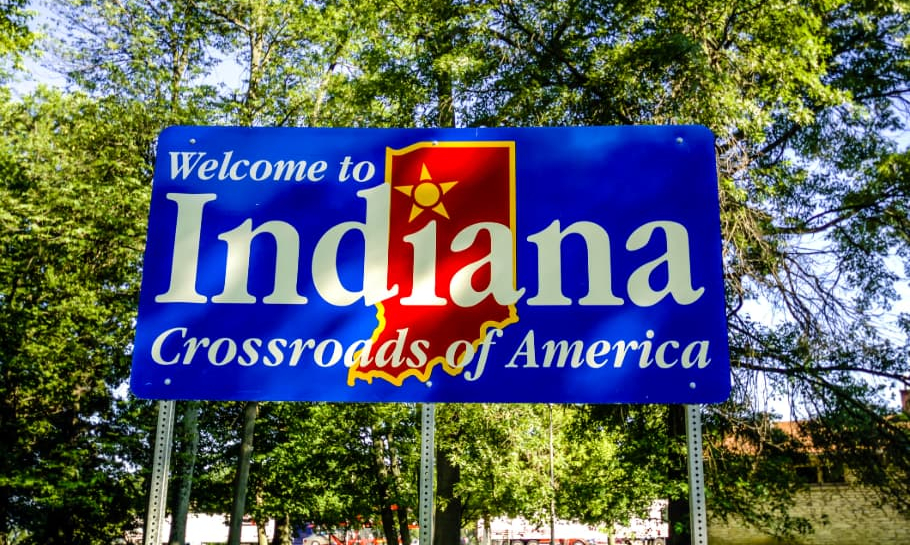 The state of Indiana became the latest to pass legislation legalizing sports betting. That is good news for betting fans in the 17th largest state in the land. It is also likely great news for people who live in surrounding states such as Illinois and Ohio who would also like to start placing their bets in a legal fashion.
The Skinny
Indiana passed a comprehensive bill that will allow for both offline and online sports betting. The offline sportsbooks will need to partner with established casinos, horse tracks and racinos who decide to get sports betting licences.
Sports betting becomes legal starting July 1st and the state aims to have in person betting ready in time for the NFL season and online sports betting apps will launch in early 2020.
Once the online betting begins, anyone over age 21 will be able to place a bet within the border of Indiana. It's expected that it won't be a monopoly situation, rather bettors will have a variety of sportsbooks to choose from.
The Indiana Gaming Commission will oversee and regulate sports betting in the state and they will also finalize the rules and limits for in-person betting and how data can be used and shared to help ensure the integrity of the games being bet on.
Bill Signed into Law on Wednesday
Governor Eric Holcomb signed the bill on Wednesday and the law is considered to be one of the biggest changes to Indiana's gambling laws in decades. Another aspect of the new law is that it will allow for a casino license to be moved from one county to another and for the first time, it won't be near a body of water.
That aspect of the new law which will allow Spectacle Entertainment to move one of their two licenses to a more profitable area many miles away is what's creating the most controversy.
That's because of several apparent conflicts of interest that allowed Spectacle to curry favor with the governor.
In order to move the license, Spectacle will have to give up the other license -at least temporarily- and pay a $20 million fee. But they'll also receive tax breaks that could climb into the tens of millions. They'll have a chance to reacquire the license, but will have competition for it.
And the new casino will be allowed to operate as many games as their two current riverboat casinos combined.
In signing the law, Governor Holcomb said, "By modernizing our laws, this legislation will spur positive economic growth for our state and for an industry that employs over 11,000 Hoosiers. Additionally, it will bring in new revenue and create hundreds of new jobs – both permanent and in construction. I will direct the Indiana Gaming Commission to monitor for potential effects of this bill so that we can make necessary changes in future legislative sessions."