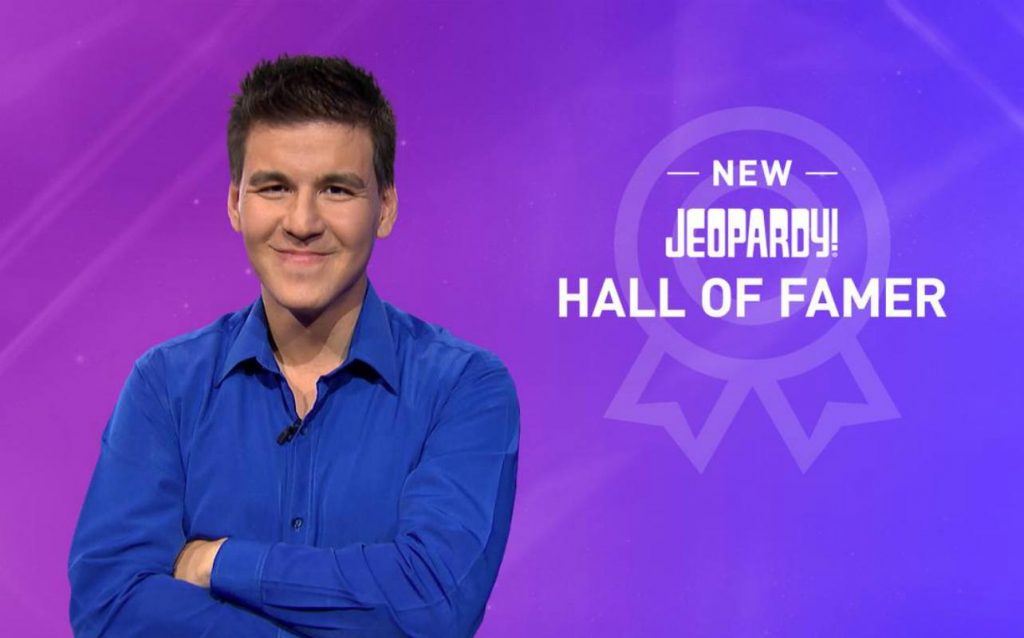 James Holzhauer is putting his skill and experience as a big-time sports bettor to great use on the TV trivia game show 'Jeopardy!'. He's on an eight-game winning streak that has already made him the second-winningest contestant in the show's 35-year history.
He made national headlines early last week when his big betting Double Jeopardy ways led him to shatter the all-time mark for most money earned in a single episode. The $110,915 total was $33,000 more than the previous record.
Well now, he has his encore, as he finished the week by setting the second-highest ever win total by bringing in $89,158 on Friday's show.
That has now brought his total winnings in just eight shows to $460,479 or an average of $57,559.88 per episode.
He's got a long way to go if he's going to catch the all-time leader. Those with short memories or too young to remember back to 2004, that record belongs to the incredible Ken Jennings. The legendary player lasted for 74 games that season and he pulled in an unbelievable haul of $2,520,700 million.  That works out to an average of $34, 063.51.
At the pace Holzhauer is going, he would need 36 more episodes to catch Jennings so those who are just finding out about this can buckle up and enjoy the ride.
When asked how his profession as a Las Vegas sports bettor has helped him get to this point, Holzhauer replied, "My approach isn't complicated: Get some money, hit the Daily Doubles, bet big, and hope I run hot. The real advantage I draw from my job is that I don't have a mental block about betting $38,314 on one trivia question. It's only money."
To hear the 34-year-old Holzhauer explain it, it's as though luck is playing a large role in his success, but there's no doubt he's using strategy and his incredible smarts to keep this streak going.
He's been using what's called the "Forrest Bounce" to help keep his opponents off balance. That is a tactic where he's continually jumping across categories to answer questions. For him to be able to successfully carry out the tactic, he needs to be able to have vast knowledge in a diverse number of subjects. In other words, he's got to be smarter than everyone else.
When the 'Jeopardy!' host Alex Trebek asked Holzhauer back in the first episode what a professional sports gambler is, James answered, "Oh, I'll bet on anything."
At this point it's a pretty safe bet that this streak has some legs that will carry on for some time. And if it does, we'll be keeping you posted.