The inaugural Fortnite World Cup is in the books and the winner of the singles tournament is 16-year-old Kyle "Bugha" Giersdorf who took home $3 million for his efforts.
Bugha was +1800 odds to win and was the ninth favorite to take home the top prize. As a result, he beat out more popular and arguably stronger players such as Turner "Tfue" Tenney (+800), Timothy "Bizzle" Miller (+800) and Danny "Dubs" Walsh (+1000).
Bugha came from the North American East region and was the first player from the group to qualify for the finals. In total, an astounding 40 million people took part in the qualifying tournament that happened around the world.
30 different countries were represented in the finals, which was the culmination of months of play-in tournaments.
Winner(s) were determined on a points basis as the Finals consisted of six rounds of battles where the last-man standing would be the winner of each round. Players accrued points when they would eliminate other players as well as for how long they lasted in the game.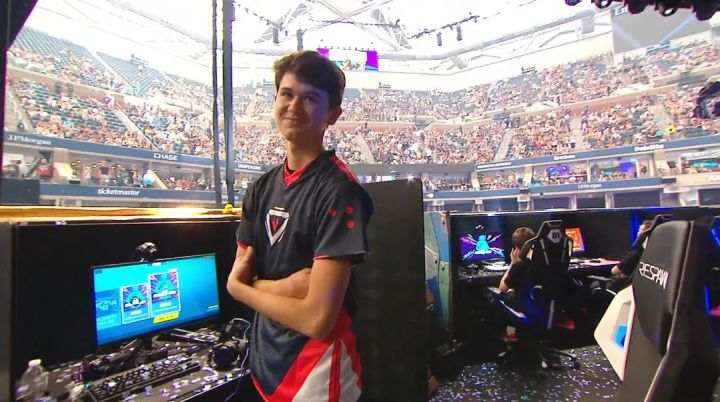 Bugha might be 16, but he's already a professional, part of the Sentinels esports team. He got off to amazing start in the first round, knocking nine players out on the way to being the last man standing.
From there, it was a matter of survival and consistency as he hung around in each round long enough to stay ahead of the competition. The final round as a result lacked much drama once he was the tenth to last player eliminated. At that point everyone already knew he'd be the winner and he actually ended up with nearly twice as many points as second-place finisher.
That player was Harrison "Psalm" Chang and if he would have won that would have been a massive upset as he was off the boards. He took home $1.8 million for his efforts. Finishing in third was EpikWhale who was +3300 to win it all and he won $1.2 million.
Each of the 100 who qualified for the finals won at least $50, 000 and the money really started to take off for those who finished in the top-24.
The duo tournament was decided on Saturday and the winners were also young teenagers as 17 year-old David "aqua" Wang and 16 year-old Emil "Nyhrox" Bergquist Pedersen teamed up together. They split their own $3 million prize.
Over 16,000 fans filled the US Open grandstands at famed Arthur Ashe Tennis Stadium to watch the finals and millions more watched at home.
All in all the tournament was a raging success and another indicator of just how huge esports have become.