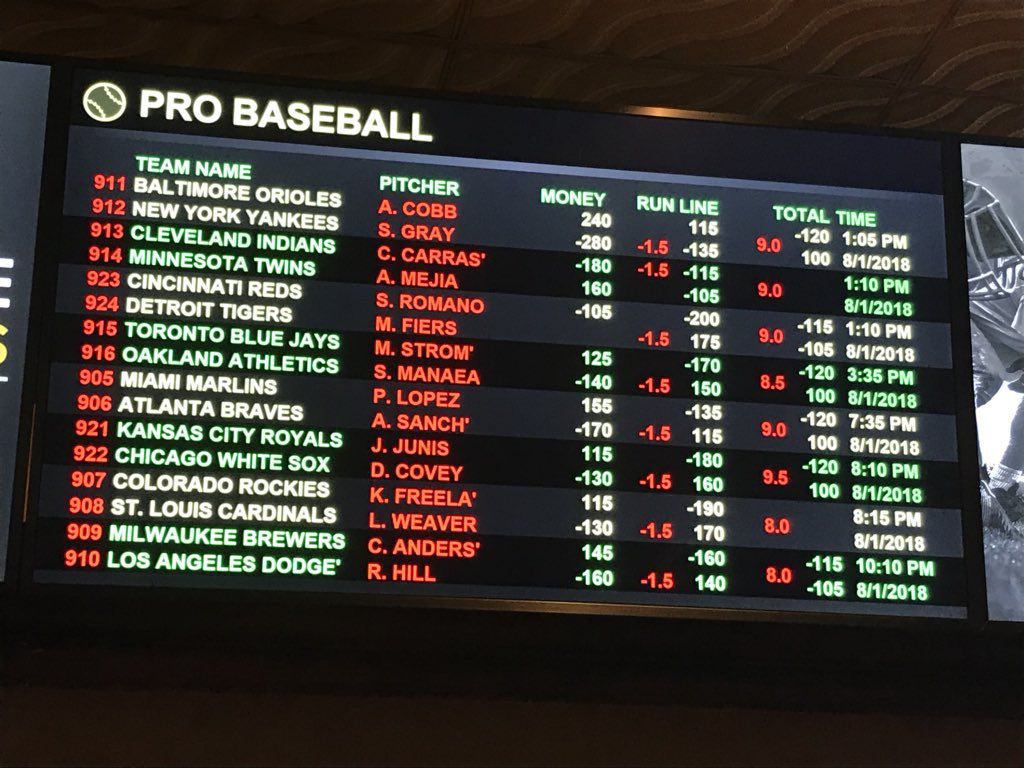 In a sign of just how quickly the US legal sports betting market has grown in the 14 months since PASPA was overturned by the US Supreme Court, total sports handle has now topped $10 billion.
The numbers were released by the American Gaming Association with most states having reported their July 2019 numbers.
Those numbers still represent a drop in the bucket of how large the legalized sports betting market is expected to become. Consider that according to the AGA, estimates were as high as $150 billion for illegal market of the yearly sports handle before PASPA changed. As a result 97% of all bets in the US were of the illegal kind with the rest happening in Nevada.
Do the math and one realizes that the great majority of sports betting done in the US in the 14 months since are still of the illegal variety.
What's more, as sports betting gains greater acceptance in mainstream society and by all of the major sports, it's highly likely that the illegal bookies have been growing their business as well.
But those numbers are starting to tilt more and more in favor of the legal market all the time. One key reason is because more and more states are now getting in on the action. And the second is that some great offerings are being put forward which are helping to convince bettors to choose those legal channels.
At the same time, that $10 billion number is built largely off the totals of seven states. By this time next year there will be 20 states collecting sports bets and more will likely be on the way.
As it stands, Nevada is still king having collected $5.3 billion of that total. New Jersey, which challenged PASPA is a strong number two with $3.5 billion in handle collected.
Mississippi and Pennsylvania are bunched together in the next positions as each has collected approximately $300 million.
West Virginia rounds out the top five with approximately $140 million in total handle.
Pennsylvania is set to see their numbers explode, especially if New Jersey is any indication as they just adding mobile betting in July.
Currently 85% of New Jersey's bets are being placed online.
Mississippi doesn't have mobile betting and there have been issues in West Virginia as well.
Delaware, and Rhode Island account for small fractions of the total and New York (in upstate casinos), Arkansas and New Mexico (tribal only) are more recent additions to the market.
Iowa and Indiana are new players on the scene, both with robust online markets launching or set to launch in time for the NFL season that will bring the Midwest into the legal market in a big way very soon
Illinois, Oregon, Tennessee, Puerto Rico  and Washington D.C. will only help to grow those numbers in the coming months with their own online and offline offerings coming soon.