Posted on: August 28, 2023, 10:11h. 
Last updated on: August 28, 2023, 10:11h.
Tulane University's athletics department takes measures to safeguard game integrity.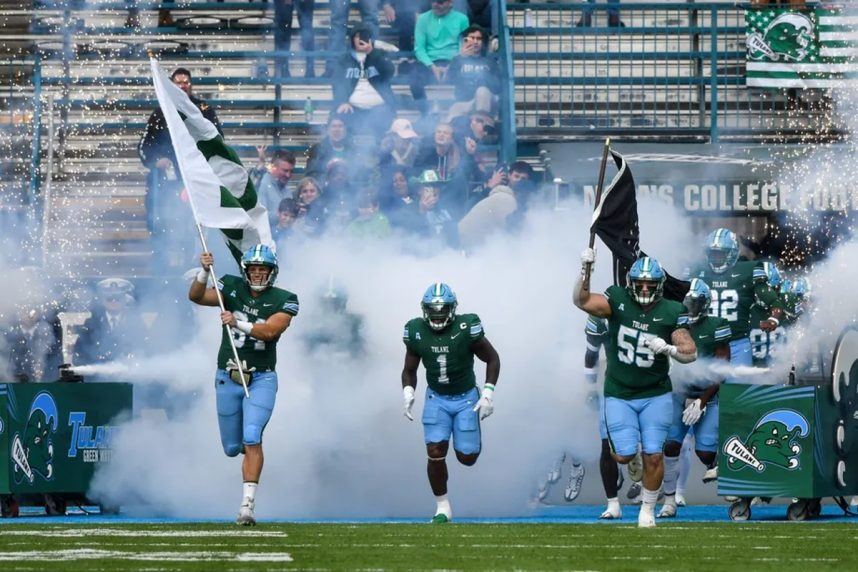 With sports betting becoming more prevalent in the US and recent scandals involving players at Iowa and Iowa State, Tulane officials are implementing a non-disclosure agreement. This agreement ensures that team officials do not disclose inside information about players or teams.
Sports Illustrated first reported on the NDA requirement for Green Wave officials.
There have been incidents around the country where the intersection of gambling and college athletics have come to the forefront," Tulane Athletic Director Troy Dannen told SI.
"This is a reminder to everyone who works in the department, from tutors to academic advisers to equipment to every staff member, that there's information that you hold because you're around the athletes, you're around the training room, you're around the academic advisers. There's information you hold that can also be used for gambling purposes, and that information needs to stay closely held for the protection of the athlete and the protection of the integrity of the game," Dannen added.
NDA Terms
The non-disclosure document emphasizes the importance of team officials and staff safeguarding confidential information, including a player's availability, from external parties. This includes medical and education records.
Coaches and staff are required to report any suspicions of unauthorized information disclosures to the athletic department. Dannen states that signing the NDA is necessary for employment. Student-athletes, however, are not obligated to sign the document as it does not apply to them.
These non-disclosure requirements come as Tulane's football program prepares to start the 2023 season. The Green Wave is full of optimism after winning the AAC championship and finishing last year with a record of 12-2. Tulane concluded the season with a remarkable 46-45 victory over USC in the Cotton Bowl.
DraftKings has set Tulane's win total at 9.5 for this year. However, the chances of reaching the College Football Playoff remain slim at +3000. A $100 bet on that line would yield $3,000 if Tulane qualifies for the CFP for the first time in school history.
As for winning the championship, Tulane is at +30000. The unlikeliest of national champions would earn a $100 bettor $30,000.
Basketball Betting Scandal
Tulane's men's basketball team was involved in a notorious betting scandal in the 1980s.
In 1985, several members of the Tulane men's hoops team participated in a point-shaving scandal, accepting cash payments from a drug dealer on campus. Players, including the star John "Hot Rod" Williams, threw at least two games before the operation was discovered.
The men's basketball program was suspended that year in the aftermath of the scandal but was reinstated for the 1989-90 season.