Major League Soccer (MLS) is getting into the sports gambling business in a big way, partnering up with MGM Resorts International. The companies announced they have entered into a multi-year partnership which will make MGM Resorts the first sports betting partner with MLS.
It's a two-for-one deal for MLS as MGM Resorts and GVC had previously created a joint venture company called Roar Digital and that too is now an official sports betting partner for MLS.
Details of the deal show some very betting friendly properties coming soon to professional soccer. MLS, Roar and MGM Resorts will be developing and promoting a "Free to Play" game for its fans. MLS data will be provided to MGM Resorts and Roar to better inform bettors on the games. Fans will also be able to bet online (where permitted) on the play MGM mobile betting app.
MGM Resorts and Roar will also be able to promote themselves on televised games as they'll be able to have signage at the stadiums that will be seen in 100 matches across the nation.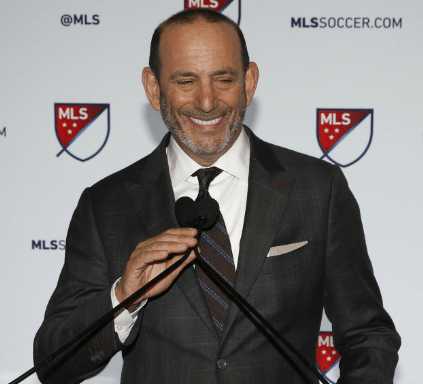 It is another example of how MGM Resorts is looking to take the lead in bringing the sports world and the sports betting world closer together after the Supreme Court reversed PASPA (the Professional and Amateur Sports Protection Act). PASPA banned all sports betting across the US except for Nevada. The state of New Jersey challenged the legality of the law and won and instantly began offering sports wagering at its casinos and horse racing tracks last year. Seven states have followed with legalized sports betting in some format and 23 more are considering some form of legislation.
In the past year since the PASPA decision, MGM Resorts has already announced a multi-year alliance with the NBA to become the official partner for both the men's league and the women's league.
They also struck up a deal with the newly formed Alliance of American Football (AAF) which currently makes it the exclusive gambling partner of the league.
MGM Resorts expects that these partnerships along with the shifting sports betting landscape across the United States that is permitting more bets in more states will mean "hundreds of millions of dollars in profit to the company."
The stock market appears to agree as the company's stock rose 1.2% with the news of the MLS partnership and has risen 19.3% in the past three months alone.
That has them well in line with stocks in the entire gambling industry which have risen 25.1% in the last three months.