Posted on: November 1, 2023, 02:57h. 
Last updated on: November 1, 2023, 02:57h.
The Mirage volcano, a popular attraction, will continue to captivate audiences until the Super Bowl. However, a new tourist attraction will temporarily cover it, creating excitement and intrigue among visitors.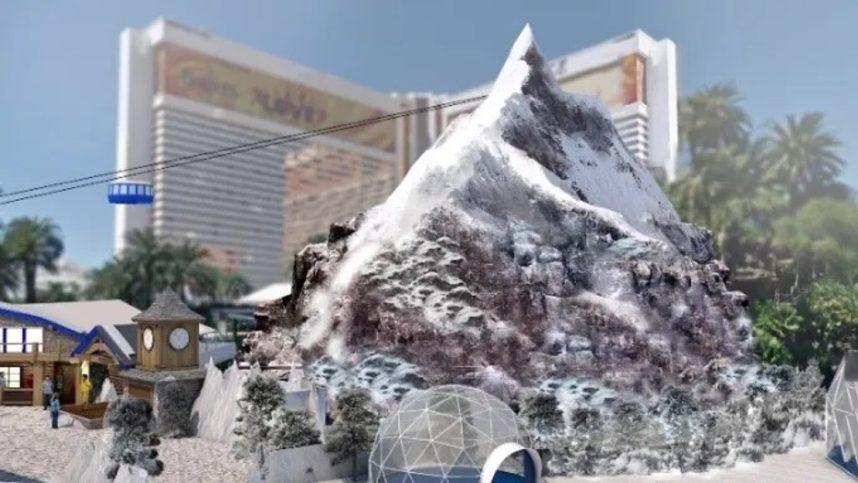 Paramount Global, the parent company, plans to showcase a temporary display called Paramount Mountain. This interactive experience, designed to promote the company's streaming services, will operate from Thursday, February 8th until Super Bowl Sunday. Visitors can expect a unique adventure at the Mirage volcano, cleverly disguised as Paramount Mountain, resembling the mountain featured in the company's movie logo.
Paramount Mountain will host a "Paramount+ Lodge" and offer a gondola ride, providing fans with immersive experiences related to popular streamed shows like "Yellowstone," "Transformers," "Star Trek," "Dora The Explorer," "Ghosts," "Sistas," and "UEFA Champions League."
Paramount Global, which owns CBS and will be broadcasting Super Bowl LVIII live, plans to incorporate Paramount Mountain as part of the event. Additionally, the company will simulcast the Super Bowl on its Nickelodeon channel, targeting a younger audience. Paramount Mountain will serve as a central location for the Nickelodeon broadcast.
To build anticipation and generate buzz, Paramount will launch a promotional campaign on November 3rd, exactly 100 days before the Super Bowl. The campaign will commence with a live episode of "CBS Mornings" featuring 100 "Paramount mountaineers" in Times Square, planting NFL team flags at the base of Paramount Mountain.
What Will Happen to the Volcano Afterwards?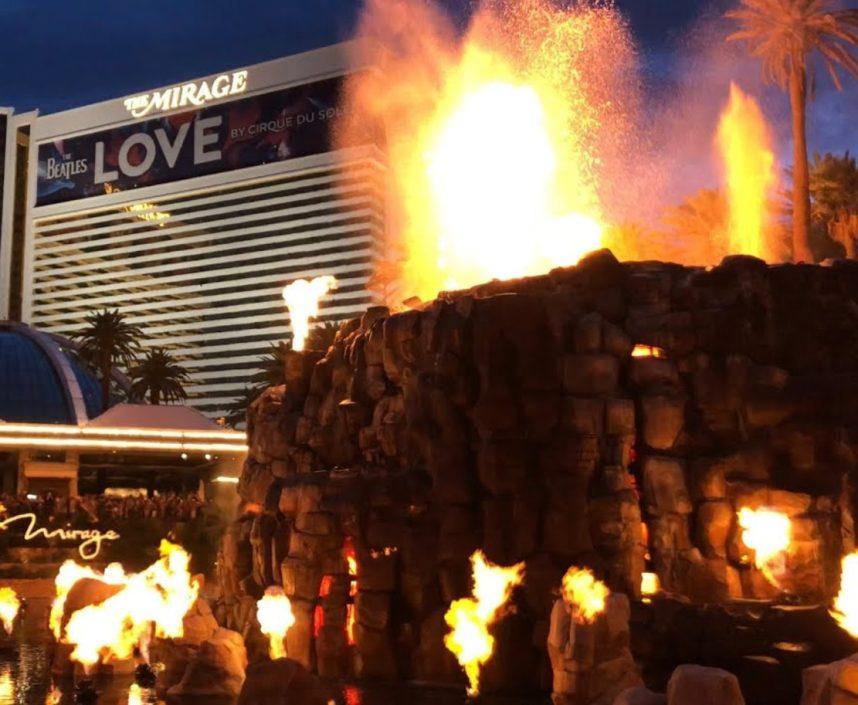 The fate of the iconic Mirage volcano remains uncertain for now. The beloved free show, which has entertained visitors since The Mirage's opening in 1989, is slated for demolition sometime in 2024. It will make way for a monumental guitar-shaped hotel tower, a part of the resort's ongoing transformation into the Hard Rock Las Vegas. Considering the volcano's previous closures for major events like the F1 Las Vegas Grand Prix and the Super Bowl, it seems like a reasonable bet that its demolition will not be met with great resistance from Las Vegas enthusiasts.