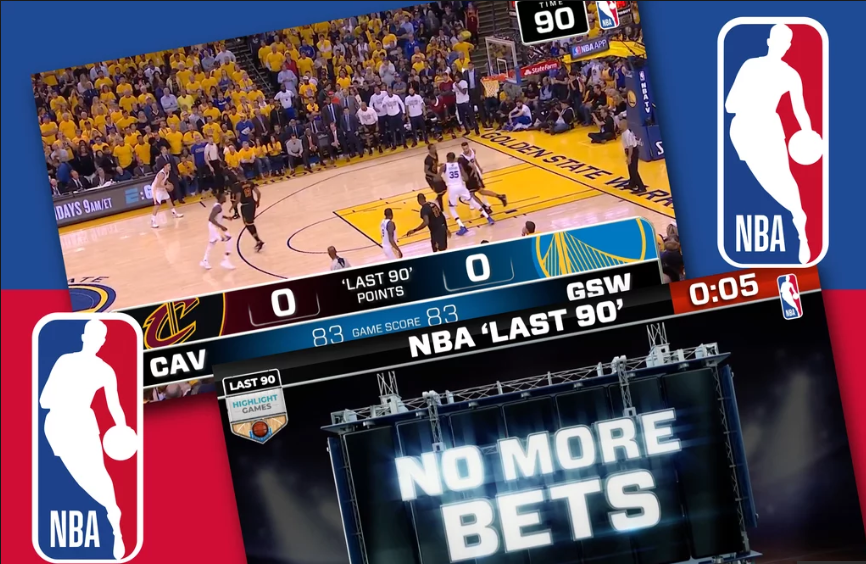 The NBA is set to launch a virtual sports betting game coming as soon as next season in both US and European jurisdictions with either gaming or lotteries. Both the league and the players association announced the new venture on Wednesday.
It's called "NBA Last 90" and it will put players into the final 90 seconds of a simulated game between two teams. Contestants will then by provided with a series of wagering options on what might happen during the end of the game.
The NBA has partnered up with games maker Highlight Games Limited who will put together highlights from actual games of recent seasons to reveal what happens in those final 90 seconds. Some of the outcomes that people will be able to bet on includes who wins the game, the total combined score as well as who scores first.
In order to maintain the integrity of the game, the endings will be created by a random number generator, similar to how slot machines work.
The NBA is the first of the North American sports leagues to enter the virtual gaming market.
This might all seem cutting edge in the United States, but betting on virtual sports is already big business in Europe. In the UK for example, £771.4 million was bet on virtual sports between April 2017 and May 2018. For a little context, over the same period that is three times the number that UK sports bettors put on golf.
In fact, it is that level of popularity that convinced the NBA and the NBPA to launch this venture.
Scott Kaufman-Ross, head of the fantasy and gaming arm of the NBA said, "We've been looking at this the past couple years and were really surprised to see how popular this was," Kaufman-Ross told ESPN. "In Europe, we're especially excited about using virtual as another way to engage with our fans with alternative content, especially given the time-zone challenges we have in the region."
The NBPA's representative Josh Goodstadt also released a statement saying, ""We are extremely excited about this partnership and the potential future opportunities for our players in the virtual gaming space. We look forward to working with the NBA and Highlight Games to create a unique gaming experience that will help to grow the popularity of the players and the league worldwide."
It's an exciting time to be a sports betting NBA fan as they aim to put themselves on the cutting edge of brining fun and innovative ways to bet into the game.