New Ticket in, Bonus Out (TIBO) Slot Tech to be Tested at Gold Country Inn & Casino
Posted on: August 27, 2023, 11:54h. 
Last updated on: August 27, 2023, 11:54h.
A revolutionary new technology called "Ticket in, Bonus Out" (TIBO) is set to undergo field testing at the Gold Country Inn & Casino in Elko, Nevada. Developed by Las Vegas-based Acres Manufacturing, TIBO dispenses bonus tickets to players during slot play, offering rewards such as cash, free play, or merchandise. These bonus tickets are randomly distributed for various predetermined reasons, providing an exciting twist on traditional slot play.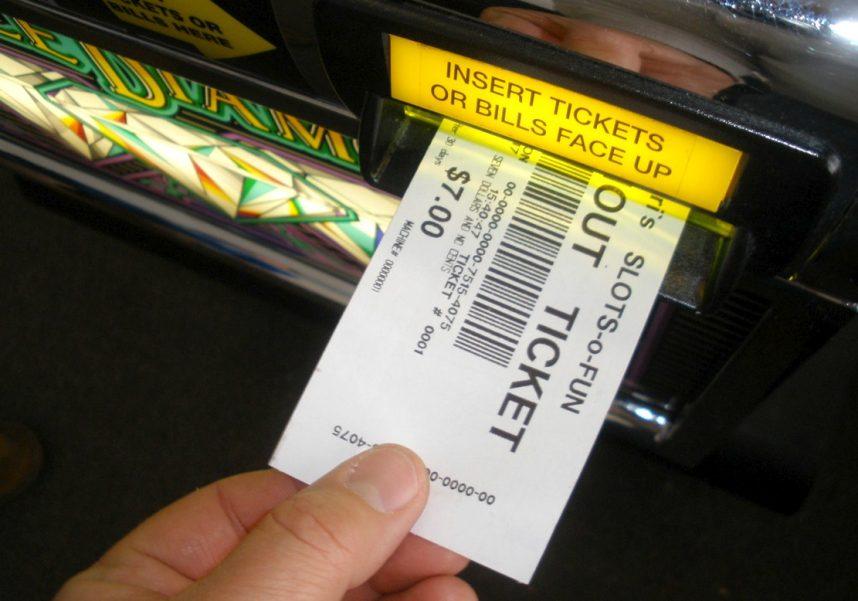 With TIBO, players can experience a range of benefits. For example, a TIBO ticket may inform players about the extra bonus points they could have earned by using the casino's loyalty card. It may include a QR code leading them to a sign-up website, where they can immediately apply those extra points to their current game. Alternatively, TIBO can celebrate a jackpot by rewarding the player with a free or discounted casino meal or show.
According to Noah Acres, principal at Acres Manufacturing, TIBO fulfills modern consumers' desire for gamified experiences based on real-time personal data. By issuing targeted, data-driven bonuses through the slot machine's ticket printer, TIBO provides an innovative and engaging approach to slot play. The technology was officially revealed at the Indian Gaming Tradeshow & Convention in San Diego in March and, pending successful field testing in Elko, is expected to roll out to several casino companies next year.
Reel Problem?
TIBO goes even further by automatically identifying when a player is likely to stop due to a losing streak. This feature is based on data collected by casino companies over the past 20 years of TITO dominance. When TIBO identifies a potential point of disengagement, it prints out a ticket offering free bonus spins, giving players the chance to turn their luck around.
However, not everyone is enthusiastic about this aspect of TIBO. Ted Hartwell from the Nevada Council on Problem Gambling warns that breaks in play are crucial for individuals at risk of developing gambling problems. These breaks provide moments of self-reflection and disconnection from the machine, potentially leading to a realization that help may be needed. Hartwell cautions against developing individual algorithms to engage players who are likely to take a break, as this may hinder their ability to seek support.
TITO 101
TIBO's predecessor, "Ticket in, Ticket Out" (TITO), has been a dominant force in casino slot play for the past 20 years. TITO slots print out barcoded slips of paper at cash-out, indicating the amount of money won. This technology, initially developed by MGM Corporation in 1992 and perfected through collaborations with Five Star Solutions and Video Gaming Technologies, streamlined the slot playing experience.
Originally, TITO slips could only be redeemed for cash at automated kiosks. However, advancements in the technology allowed these slips to be used to play other slot machines. By the mid-2000s, TITO slots had completely replaced coin-operated machines at major casinos across the US.
TITO brought numerous benefits for both casinos and players. It eliminated the need for frequent coin emptying and reduced cash handling, making accounting procedures more efficient. Additionally, players no longer had to wait for attendants to perform hand pays for large payouts.
Stay tuned for updates on the TIBO field test in Elko and its potential expansion to casinos nationwide.