Posted on: May 5, 2023, 09:10h. 
Last updated on: May 5, 2023, 09:10h.
Proposed legislation in Nevada that sought to require online poker operators to make available the list of persons who have been banned for cheating or other unruly behavior has died in the Carson City capital.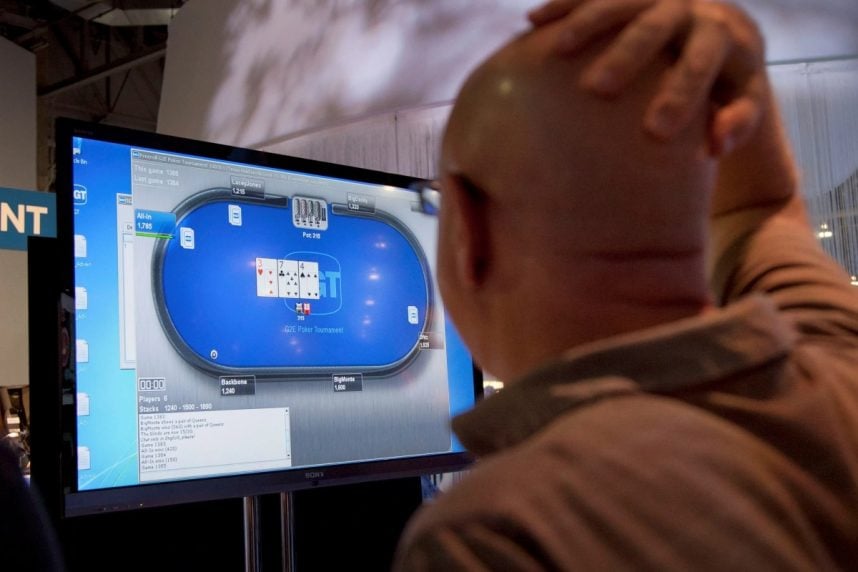 Assembly Bill 380 was introduced in March by Speaker Steve Yeager (D-Las Vegas). The legislation was drafted in consultation with local poker pro Sara Cholhagian Ralston, who primarily plays online.
Ralston believed there was a warranted need to relay to the Nevada Gaming Commission the list of individuals who have allegedly cheated or committed other regulatory infractions while playing the card game online.
Officials at Caesars Entertainment and the company's WSOP.com online poker platform, the only regulated interactive poker site in Nevada, disagreed. The gaming operator said such a legal filing requirement could result in costly litigation, as players might bring lawsuits against Caesars and/or the state for publicly damaging their reputation without due process.
Committees Stall Bill
AB380 after its filing was directed to the Assembly Judiciary Committee where it underwent an initial hearing on March 22. The measure was again heard in the committee on April 5, but committee members opted not to advance the statute forward.
Caesars seemingly won over Judiciary Committee members. Being the only iGaming operator in the state, Caesars said AB380 serves little purpose other than to embarrass banned players.
Though the Nevada Legislature's 2023 session doesn't end until June 5, AB380 has been shelved and will not receive additional consideration, Judiciary members said. Speaking with US Bets, Ralston said she was "really disappointed" that the bill didn't even receive a committee vote.
I really believe that the conversation about transparency in poker in our state is just too important to be abandoned. My hope is to continue the conversations in the interim. There is some hope that this may be able to be addressed in the regulatory world, through the Gaming Commission and Gaming Control Board," Ralston said.
Caesars' WSOP.com and any other regulated online gaming site in the US can prohibit a player for a variety of reasons. Operators aren't typically required to provide an explanation to the player for their exclusion.
Ralston hopes Yeager and other state lawmakers introduce a bill similar to AB380 in 2025, the state's next legislative session.
Small Business
iGaming is a big business in the six states that allow online slot machines and table games. New Jersey online casinos generated gross gaming revenue last year of more than $1.6 billion. Internet gaming operators in Pennsylvania won about  $1.4 billion.
Despite being the richest gaming state in the US, Nevada's gaming industry remains almost entirely in-person. Nevada does permit online poker, but not internet slots or other table formats.
Since poker isn't exactly a major moneymaker — poker rake accounting for just $27.3 million of the $1.6 billion won online in New Jersey last year — only Caesars' WSOP.com platform operates in Nevada. The annual World Series of Poker tournament is held annually in Las Vegas, which brings thousands of poker pros and amateur hopefuls to Sin City. While not at the felt, many opt for a casual game online from the comforts of their hotel rooms.