It's been a big week in the ever-growing landscape of legalized sports betting in the United States. First off the hop is that Indiana signed a law legalized sports betting.
That is coming hot on the heels of Tennessee, Montana, Iowa and Washington DC  also adding new sports betting laws to their books.
In the case of Indiana and Tennessee it really goes to show how fast the landscape is shifting as both states are known for their strict conservative cultures and governments, not to mention anti-gambling voter population. Yet both have made space for legalized sports betting and the accompanying revenues that will come with it.
Add it all up and that is at least 15 out of 51 jurisdictions that will have legalized sports betting in 2019.
The other big news to come out is the partnership announced between FoxCorp and Stars Group Inc.
In case you're not familiar with Stars Group, they are the owner of online gambling giants, PokerStars. This is a company that knows how to create an incredible player experience in the mobile and online betting worlds.
Fox Sports bought 5% of the company for $236 million with plans to bring sports betting to the mainstream in ways we have not seen before.
And they are not being shy about it as CEO and executive producer of Fox Sports, Eric Shanks explains, "This will transform the way sports fans consume sports in America. We know that many Fox Sports customers already wager."
Now the plan is to offer real-time betting odds and live betting predictions in states where sports betting is legal.
They are also launching Fox Bet which will take sports bets through a betting app in states that have mobile betting. Right now New Jersey and Nevada are the only two states where online betting takes place, but that is quickly changing.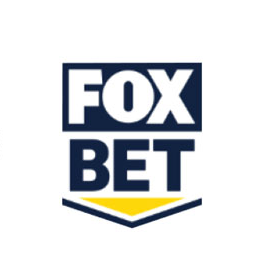 States know that mobile betting is where the real money is. Even in Nevada, the king of casinos, it's estimated that 75% of all sports bets take place online and in New Jersey it's up to 80%.
In Tennessee mobile betting is the only format people will be able to gamble.
Plans are also in place to get mobile betting up and running in Pennsylvania and West Virginia later this year.
If you're not in one of those states, Fox will have non-money games for you to play as well, getting you warmed up for the day that mobile sports betting comes to your door.
Stars Group is already licensed to operate in 13 states through their partners and is going to continue their expansion through the US.
CEO of Stars Group, Rafi Ashkenzai is committed to do whatever he can to help bring sports betting to your phone saying, "We believe the U.S. is the single most exciting long-term growth opportunity for the company."