The National Football League and Sportsradar have already been in business together for a little while. But up until now, the nature of that relationship was for the Swiss data service provider to offer the league's information to media outlets.
On Monday, the two entities announced an expansion of that agreement and for the first time, the NFL will now provide their official feeds to legal and regulated sports gambling companies in the Unites States and internationally.
The deal that was already in place allowed Sportsradar to provide both player tracking data and official play-by-play statistics. Now casinos, sportsbooks and the like will also be able to access that data.
The offering of player tracking data is exciting news for gamblers, as it opens the door for all kinds of new betting possibilities for the most popular sports to bet on.
Specifically, I'm talking about in-game, real-time bets. As it stands, both Washington and the LA Rams have been experimenting with in-game offerings to their fans.
In Washington's case, gambling has become legalized in the past couple of months. As a result they've partnered with NBC Sports and launched a "Predict the Game" contest which is free to enter and offers up to $1,000 in cash prizes to the winners.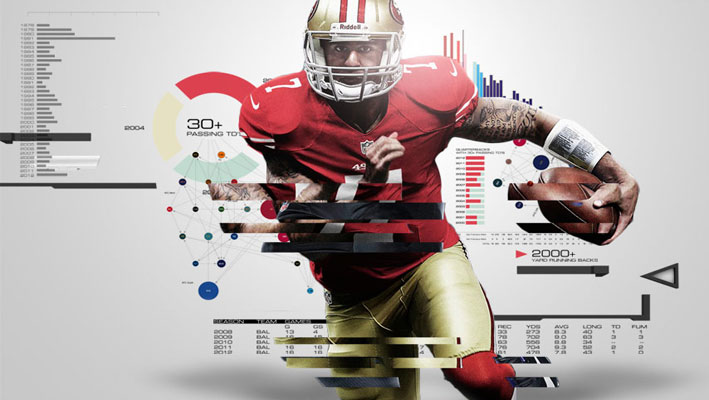 The game gives fans a chance to predict and answer outcomes that happen on a per quarter basis. In each quarter, players earn points for each correct guess and extra points if they get the bonus question right.
The contest is happening in each of the team's four preseason games.
In the Rams case, legalized betting seems years away still in California. As a result their "Rams Pick'em" game will only include prizes such as tickets and autographed merchandise going to the winners and is also free to play.
But it's not hard to see what these teams and the NFL in general is doing. They are opening the door to a new style of betting that they hope and likely anticipate will become a huge part of gambling in the future.
And now by offering their data to casinos, once those entities start to create their own kind of in-game offerings, the NFL will start profiting every time their data is used.
In making the announcement, the NFL Media executive vice president and COO Hans Schroeder said, "Sportradar has been an excellent partner the last four years and has provided the league, our teams, and media marketplace with innovative data products. We look forward to working with Sportradar to deliver fast, accurate official league data that will innovate and improve experiences for our fans across platforms."
The deal also includes security as the NFL will use Sportradar's integrity services to help monitor suspicious activity across the globe.