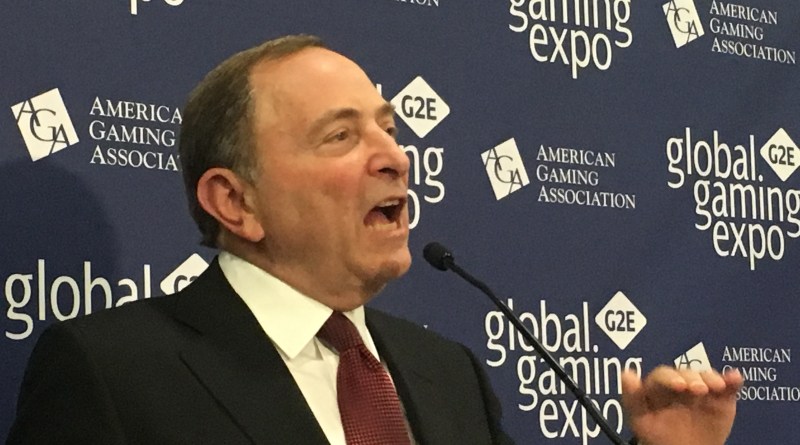 The 2019 American Gaming Association's Global Gaming Expo wrapped up this week in Las Vegas and it featured panel including some of the biggest names in the sports and gambling industries.
NHL Commissioner Gary Bettman, FanDuel's CEO Matthew King and CEO of William Hill, Joe Asher led a panel called "Executive Viewpoints" in which they gave a sense of how they view the sports betting landscape at the moment and how to make it profitable for everyone.
In their opinions, we are in phase one of a new legal sports betting landscape and they are of the opinion that it is in everyone's best interest to focus more on collaboration as opposed to competition.
Building partnerships and trust is the key to building the biggest marketplace possible and that will be most beneficial to everyone.
As King said, "Exclusivity is not important, what is going to be important if we're all successful is having the biggest industry as possible. Leagues should partner with a variety of partners; don't pick favorites. Having all those partners at the table is the way to get to the best answer for the fans the biggest industry."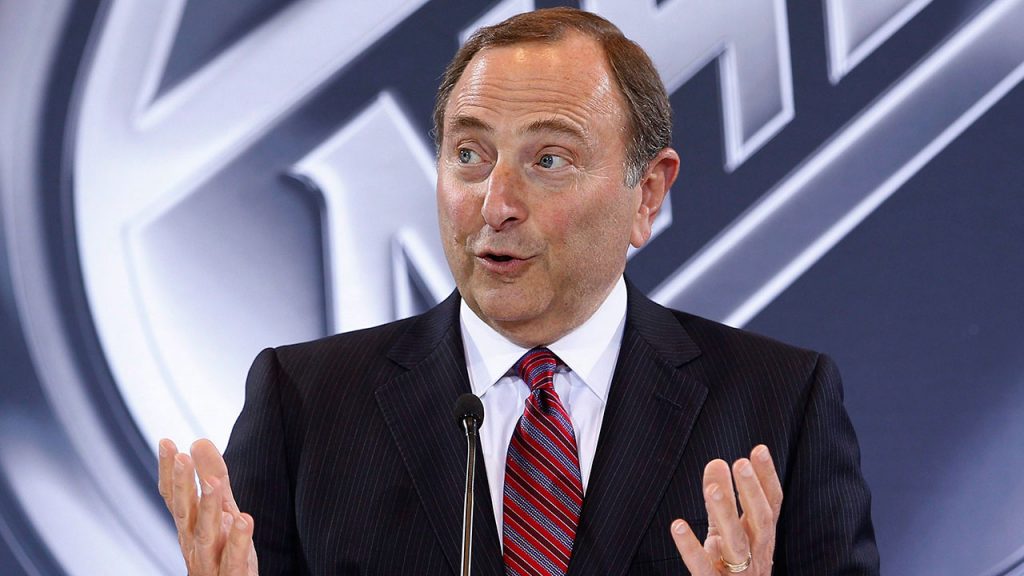 As it stands, more than $11 billion has already been wagered through legal channels since PASPA was repealed just 16 months ago. A Morgan Stanley report that was put out last year sees an industry that has the potential to reach $216 billion within six years from now.
It is up to the industry's movers and shakers to help set the foundation that will allow that kind of massive growth.
As Bettman puts it, "These are important partnerships as we collectively establish betting in the mainstream. What we are collectively working on is how do we reengage fans and potential bettors, and how through the marketplace demonstrate integrity, respect, and trust."
Sponsorship agreements that have been set up in the past year between the NFL, MLB, NBA, NHL, NASCAR and MSL with the largest casinos and sportsbooks are a big part of that first phase of establishing that trust.
The next steps will include an explosion of data to better educate bettors and to offer more and better ways to place bets beyond the traditional methods of picking winners both against and not against the spread.
In the NHL's case, a massive investment is being made in puck and player movement data. In fact, by the end of this season, the technology to track and amass that volume of data is expected to be in place in all 31 arenas in the league.
It remains to be seen what will be done with all that knowledge, but it will no doubt create new products that the league and its partners can offer. And that will also go a long way towards competing and offering better products than what the black market can provide.
Those new betting opportunities are also expected to bring more fan engagement and a key bargaining chip when media rights get renegotiated in the coming years.