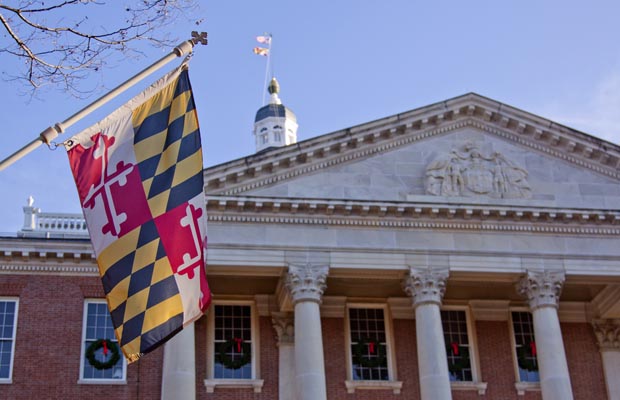 Maryland, which has a myriad of sports teams including the Ravens in the NFL and the Orioles in MLB, not to mention all of the nearby Washington teams (one in each of the four major sports) seemed to be a great candidate to benefit once the US Supreme Court reversed its decision on sports gambling, allowing for laws to be passed in all 50 states.
And it certainly wanted to get a jump on the competition introducing Bill 989 in February 2018, a full three months before the Supreme Court ruled.
That bill would have established a task force to "study the implementation of sports gaming in the state" and would have explored legalized sports betting for everyone aged 21 and over.
But the proposal died in the 2018 legislation and has not been picked up since. The chief reason for that is that in spite of proponents wishes to get sports betting on the fast track, it turns out the public needs to vote on it first.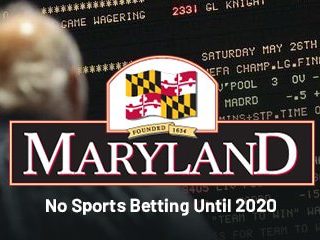 Maryland's constitution as it currently stands makes sports betting illegal. Lawmakers have been trying their best to get around it, but it has finally been determined that an amendment to the constitution is needed before lawmakers can even begin to draft a framework for a new law. In order for that to happen, the citizens would first need to pass a referendum in favor of amending the constitution.
The earliest that can happen is during the next election cycle which is coming at the end of 2020. Assuming it passes there, a new law can be drafted. Given the government's and the people's appetite for gambling in the state, there is a great chance they will try to get that done as early as they can in 2021.
Until that happens, the surrounding states that have passed or will pass legalized sports gambling will reap the rewards. Right now, West Virginia is at the head of the pack given its proximity to the west part of the state. Delaware and New Jersey are gaining that business from the state's eastern population. And if all goes according to plan Washington DC will be getting all that income from Baltimore and its surrounding area later this year as legislation is currently in a 60-day waiting period waiting for final approval from congress.
Gambling is already big business in Maryland with total revenues reaching $1.75 billion in 2018, but they'll have to wait it out before adding sports betting to the mix.