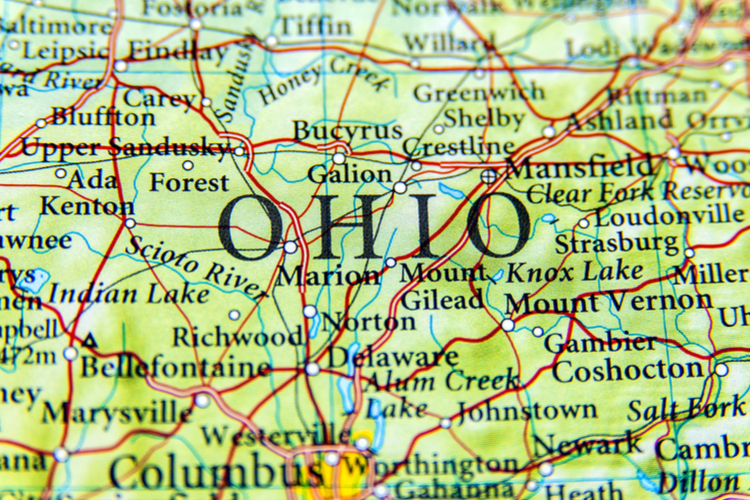 It's taken roughly 18 months since PASPA was reversed by the Supreme Court, but the largest midwestern state, Ohio, is starting to make some inroads towards legalized sports betting.
As it stands, legislators are currently analyzing two competing bills making its way through the House.
One of the key differences between the two bills comes down to how the bets will be monitored by the state
House Bill 194 has bi-partisan sponsorship and the way it is structured, the Ohio Casino Commission would investigate any potential wrong doing, while the Ohio Lottery Commission would be the ones in control of administering legal sports betting.
Bill 111 would put full control of sports gambling in the hands of the Ohio Casino Commission.
Bill 194 would have a 10% tax and all the revenue would go towards either public education and gambling addiction programs.
There have already been several amendments to these bills to help determine what level of amateurism would be accepted.
Thus far it is agreed that events that include high school age and younger would be banned. It remains to be seen if college sports would be included in a final version.
The lobbying group representing the colleges and universities, the Inter-University Council of Ohio is pushing to keep betting on college sports out of the equation. Considering the love and passion for Ohio State football among other university teams, that would be a key piece of betting that legal bettors would miss out on should that come to pass.
The argument they are putting forward is that legalized college bets would create gambling problems on campus including the possibility of bribes for student-athletes.
While it does seem as though members of the House are warm and eager to accept a bill that would legalize sports betting, the greater challenge appears to lie with the Senate.
The President of the Senate, Larry Obhof has already gone on record expressing his reservations about adding more gambling options in the state. There will be a Senate reading of the bills starting October 29th.
On the other hand, the Governor, Mike DeWine has shown in past comments that he would be supportive of a good bill that legalizes sports betting.
That is because even if sports betting is illegal in Ohio it is thought to be very big business in the sports-crazed state which has numerous professional and college teams.
In fact, according to the American Gaming Association, it is estimated that $5 billion is spent yearly on sports gambling in Ohio as part of a $150 billion industry.