The Ohio Legislature is going to duke it out to see how sports betting becomes a reality in the seventh most populous state in the union.
The House introduced a bi-partisan bill on Tuesday that is in direct contrast to the version the Senate passed in March.
The House bill would have the Ohio Lottery Commission oversee sports betting in the state and with that setup, all of the profits on revenues collected would be passed on to public education. That is, sports betting would be set up the same way that lottery revenues are.
The Senate bi-partisan bill would instead see the Ohio Casino Control Commission oversee sports gambling in the state.
The co-sponsor for that bill, Republican John Eklund said, "I cannot envision a single advantage that the Lottery Commission has in regulating sports gaming that the Casino Commission doesn't have. I think there is a palpable difference between the games that the Lottery Commission is responsible for now and something like sports gaming. I think sports gaming is on a significantly more sophisticated level."
It seems as though the House might think he has a point as the way they've proposed things, the Lottery Commission would engage the Casino Control Commission to regulate and investigate sports wagering.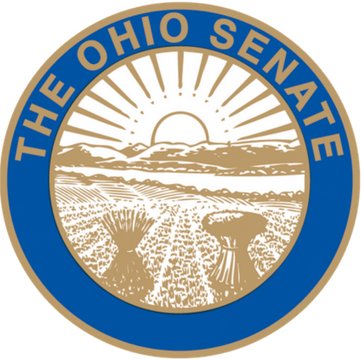 It would essentially add another layer of bureaucracy to the mix.
In the House bill, to help have that kind of oversight, they would create an 11-member Sports Gaming Advisory Board whose task for the next three years would be to make recommendations to the Lottery Commission on regulations. They would also expand the Commission from the current nine-members to eleven, with three members having experience in sports gaming.
Regarding the Senate proposal, there are questions as to the constitutional legality of having the Casino Commission oversee sports -wagering outright.
Republican Dave Greenspan who co-sponsored the House bill defended using the Lottery Commission to run things by saying that the nonpartisan Legislative Service Commission has already released a report saying that the current Ohio gambling laws prohibit sports betting as a game of chance, but if the Lottery runs it, then it is a workaround.
"The only thing the Casino Control Commission is allowed to do is slots and table games. My belief is the Lottery has a strong standing to offer sports wagering," said Greenspan.
The House bill would impose a 10% tax on all sports wagering revenue.
The Senate bill is countering with a 6.25% tax.
Governor Mike DeWine weighed in by saying it is too soon in the process to state his preference. "This needs to play out a little bit in the legislature… This needs to be done right."