Posted on: November 15, 2023, 12:22h. 
Last updated on: November 14, 2023, 05:06h.
The Pennsylvania House Health Committee is expected to pass legislation Wednesday morning that would require the state's casino floors to go entirely smoke-free.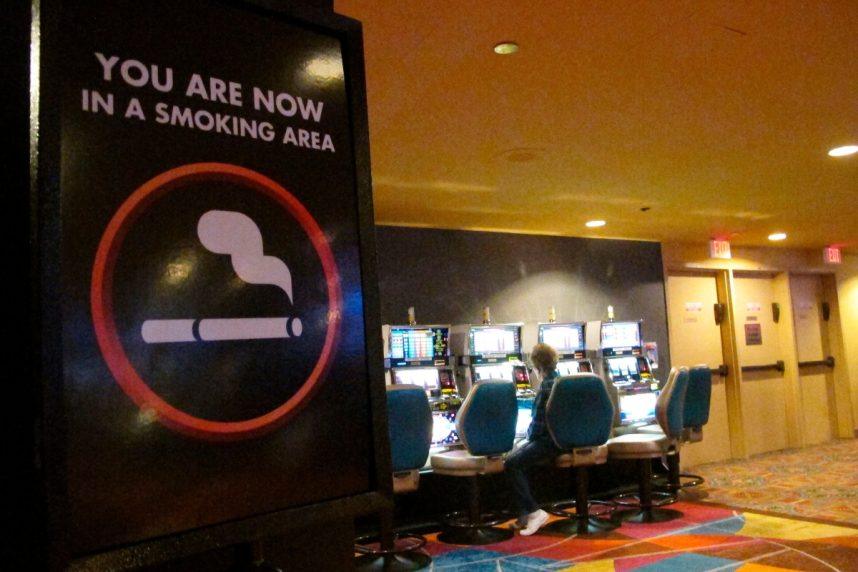 The House Health Committee fields legislation impacting public health. Rep. Dan Frankel (D-Allegheny) chairs the committee and, for the second consecutive year, has introduced a bill to the General Assembly that seeks to amend the Pennsylvania Clean Indoor Air Act.
The Health Committee is scheduled to vote on Frankel's House Bill 1657 when it meets at 9:45 a.m. Wednesday in Harrisburg. The statute would eliminate the casino exemption from the Clean Indoor Air Act, which since the law's passage in 2008, has permitted licensed facilities to designate up to half of their gaming floor for indoor tobacco smoking.
Exemptions were also provided for cigar and tobacco shops, private clubs, and drinking establishments where food sales account for 20% or less of the bar's gross sales.
Odds Good Smoking Bill Will Pass
Frankel's measure to force the state's 17 brick-and-mortar casinos to push their gamblers who smoke outside is favored to pass the Health Committee.
The longtime state representative said recently he's quite confident in the legislation finding favor in the 25-member body. Frankel presumably wouldn't be putting the smoking bill up for a vote if he wasn't confident he had the votes to forward the measure.
We are on the path to creating strong legislation that protects our workers so they're not put in the impossible position of choosing between their paycheck and their health," Frankel said last month following a committee hearing on his bill.
HB 1657 would eliminate the smoking carveout not only for casinos, but also for drinking establishments and private clubs. The bill doesn't seek to extinguish the exemptions for cigar and tobacco lounges.
"Fifteen years ago, this commonwealth took an enormous step forward in ensuring that our workers are not forced to breathe in toxic smoke — it's time to finish the job," Frankel declared in September when he introduced the legislation.
Casino Opposition
Of the 17 land-based casinos open today in Pennsylvania, all but two permit indoor smoking. The exceptions are Parx Casino in Bensalem north of Philadelphia, and Parx Casino Shippensburg, a so-called "mini-casino" or satellite venue.
Parx made the decision to permanently prohibit indoor smoking during the pandemic. It certainly hasn't hurt the company's primary property, as the Bensalem casino generates more monthly gaming revenue than any other casino in the commonwealth.
In September, the most recently reported month, Parx Casino won $31.5 million on its retail slots and $16 million on its tables for a combined haul of $47.5 million. Wind Creek Bethlehem was second at $43.5 million.
The casino industry continues to claim that smoking bans hurt gaming, as players are forced to take timeouts to go outside or to a designated area to smoke. During those timeouts, some players might decide to call it a day. Responsible gaming advocates say that's a good thing.
Gaming industry veteran Richard Schuetz is a consultant who has advised states on best regulatory practices. He told Frankel's Health Committee in September that smoking sections are the equivalent of "throwing out a welcome mat for problem gamblers."