Posted on: November 17, 2023, 12:38h.
Last updated on: November 17, 2023, 12:38h.
The 3rd quarter of 2023 proved historic for commercial casinos in the US, with gross gaming revenue (GGR) reaching a record $16.17 billion.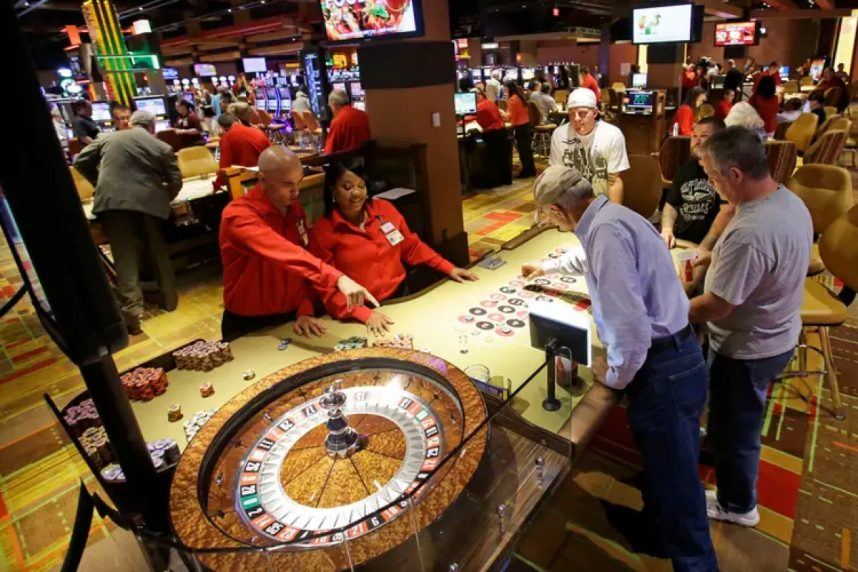 Commercial casinos in the US won almost $16.2 billion from July to September, 2023, marking a 6.1% year-over-year increase and the 11th consecutive quarter of annual revenue growth, according to the American Gaming Association (AGA).
This data includes revenue from brick-and-mortar casino slot machines, table games, sports betting, and iGaming, excluding lottery revenue and revenue from tribal casinos.
AGA President and CEO Bill Miller stated that, "With growth across land-based and online gaming, we are delivering career opportunities for millions of Americans and strong economic contributions to communities across the country through increased tax revenue."
The AGA, which represents commercial and tribal gaming interests in DC, reported that the US gaming industry continues to grow due to the expansion of legal sports betting, both online and in-person, and iGaming.
Online casinos in multiple states generated GGR of $1.52 billion in the third quarter, representing a 26% surge from the same period in 2022.
Legally regulated sportsbooks kept $2.15 billion, a nearly 23% year-over-year increase, as sports betting continues to expand across the US.
With a quarter of revenue still to report, the US commercial gaming industry is expected to post another annual GGR record in 2023, after having reached a record high of $60.42 billion in 2022.
GGR from iGaming and mobile sportsbooks has been a key driver of growth, with traditional slot and table games also experiencing increases in revenue during 2023.
The AGA confirms commercial gaming interests have delivered approximately $10.68 billion in taxes for state and local governments through September 2023.
The figures are exclusive of additional tax dollars paid by the industry on income, sales, payroll or corporate taxes, according to the AGA.