Posted on: August 17, 2023, 05:29h. 
Last updated on: August 17, 2023, 05:29h.
Nevada employment fully recovers from pandemic but faces challenges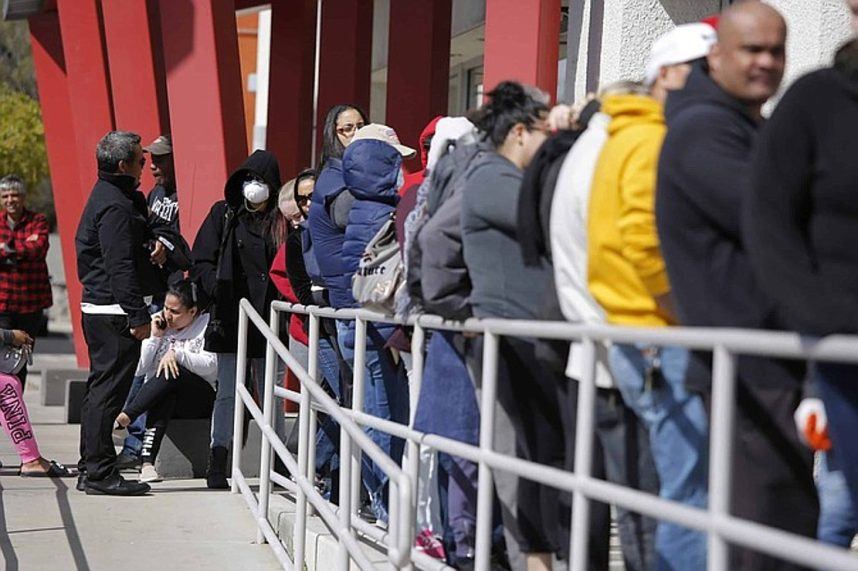 Nevada's employment sector has reportedly fully recovered from the impact of the COVID-19 pandemic, as stated in a recent report by the Nevada Department of Employment, Training and Rehabilitation (DETR). Despite this positive news, the state still faces challenges.
The report highlights that all major industry sectors in Nevada now employ more workers than they did before the pandemic, indicating a complete recovery. The state's labor force experienced a growth of 3,400 in July, marking the eighth consecutive month of growth, while unemployment slightly decreased from 5.4 percent to 5.3 percent.
Over the past year, Nevada's labor force has grown by approximately 24,000, or 1.5 percent. The state has witnessed continuous month-over-month growth in its labor force for eight consecutive months. It is worth noting that nearly three-quarters of Nevada residents reside in Clark County (Las Vegas).
Las Vegas has seen a seasonally adjusted employment increase of 1,700 jobs (0.2%) since June, and a significant increase of 41,200 jobs (3.8%) since July 2022.
Challenges Remain
Nevada still holds the unfortunate distinction of having the highest unemployment rate in the nation, currently standing at 5.3 percent. This undesirable title has persisted since the onset of the pandemic three years ago. Only Washington DC (5.1 percent) and California (4.6 percent) come close to Nevada's unemployment rate.
Nationally, the unemployment rate has dropped to an average of 3.5 percent, emphasizing the challenges Nevada continues to face.
However, relief may be on the horizon as Las Vegas anticipates three major hiring sprees in the hospitality sector over the next three months. The MSG Sphere has announced plans to employ up to 3,000 people, while the Fontainebleau, the first newly constructed casino on the Strip since Resorts World opened in 2021, is looking to fill 6,000 positions.
Outside of the Strip, Red Rock's Durango Casino and Resort is also seeking to hire 1,200 individuals.