Published: September 25, 2023, 03:50h. 
Last updated on: September 25, 2023, 03:50h.
The future of Crockfords Casino, the UK's oldest and most luxurious gaming venue, hangs in the balance. Malaysia's Genting Group, the current owner, has initiated a 30-day consultation process with its staff to determine the casino's fate, according to a report by The Daily Mail.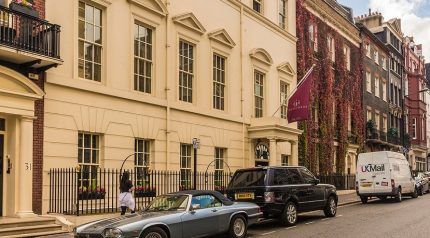 Paul Willcock, president of Genting Casinos UK, stated that Crockfords has been negatively affected by various factors, placing London at a competitive disadvantage compared to other international markets. He emphasized that no decision would be made without considering the views of the casino's approximately 100 staff members.
"We highly value our employees and are committed to ensuring their well-being," Willcock said. "This process will not impact our other casinos, and we will refrain from further comments until the consultation is concluded."
Decline in High Rollers Visiting London
If Crockfords were to close, it would be the third high-end casino in London to do so in recent years, following the closure of the Ritz Club and the Clermont. This decline is primarily due to a reduction in high rollers visiting the British capital.
In an earnings call last month, John O'Reilly, CEO of the UK's largest casino group, Grosvenor, revealed that Middle Eastern high rollers, who have traditionally generated significant VIP revenue for London's casinos, now prefer to visit Paris or Milan.
This change is partly attributed to the British government's decision to remove the duty-free system for foreign visitors, which allowed them to recover the 20% value-added tax (VAT) on purchases made in the UK. This system ended in 2021 following the UK's departure from the European Union.
London's high-end casinos have also been affected by the Gambling Commission's 2020 ban on gambling with credit cards.
The Legacy of Crockfords
Crockfords was originally founded in 1828 by William Crockford, a working-class fishmonger with exceptional mathematical skills.
It was once Europe's most famous gambling establishment, renowned for taking large sums of money from the British elite. Crockford's success made him one of England's wealthiest self-made men during a time when social mobility was rare.
The current Crockfords has undergone changes over the years. The original club closed in the early 1870s but was revived in 1928 as a bridge club that later incorporated casino games. This history casts doubt on its claim as the UK's oldest gaming club.