The NFL season is upon us and so are ten states that now accept legal sports bets with seven more on the way in the near future.
As betting season gets set to ramp up rumors are circulating that the US Senate is looking to take a more active role in how those bets are made.
Specifically, it has to do with passing a deal that forces sportsbooks to use official league data.
The news comes from the company GamblingComplaince about a bi-partisan bill being put together by former Republican presidential candidate and current Utah Senator Mitt Romney along with Democratic Senate leader Chuck Schumer.
The bill would replace and is rumored to be modeled over a similar attempt made by Schumer and now retired Senator Orrin Hatch.
The contents of the proposed bill have not been revealed, but according to GamblingCompliance one of the features would be a federal mandate that would force sportsbooks to use official league data through the year 2024.
A representative for Senator Schumer confirmed that they do plan on introducing a bill in the near future.
The previous version of the bill which was proposed in December 2018 went as follows:
With respect to any sports wager accepted on or before December 31, 2024, provide that a sports wagering operator shall determine the result of a sports wager only with data that is licensed and provided by—
(I) the applicable sports organization; or
(II) an entity expressly authorized by the applicable sports organization to provide such information.
After such time providers would be able to use other sources for data provided the data is "of substantially similar speed, accuracy, and consistency," to official league data
Why is this a big deal?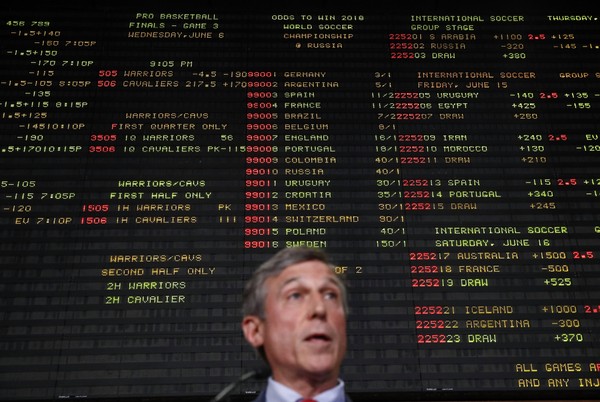 This is a battle that has been brewing ever since PASPA was reversed. Sports leagues have a vested financial interest in making this the law since they will then profit from every bet that is made.
Thus far, only two states who have passed bills are requiring providers to use official league data, Tennessee and Illinois.
The leagues claim that going through official channels safeguards the integrity of the game and the bets being made.
Opponents say the exact opposite is true.
As it stands, it has not yet been shown how official league data is a superior product to the non-official offerings and there's a very good reason for that.
Sportsbooks are a profit-driven business and it is only good business to buy and use reliable data when setting their lines.
What's more, the courts have already decided that leagues do not have property rights for the scores or results of their games. Forcing companies to use league driven data would circumvent that law.
What would also happen is that companies like SportRadar who supply official league data would see their value sky rocket. And you'll never guess who has an equity stake in the company, the NFL.
As it stands, Sportsradar's official stance is that they are in favor of an open market.
One reason might be they know that promoting that competition actually creates integrity, especially in a market as highly regulated as the United States. There is no single source or opportunity to corrupt the numbers.