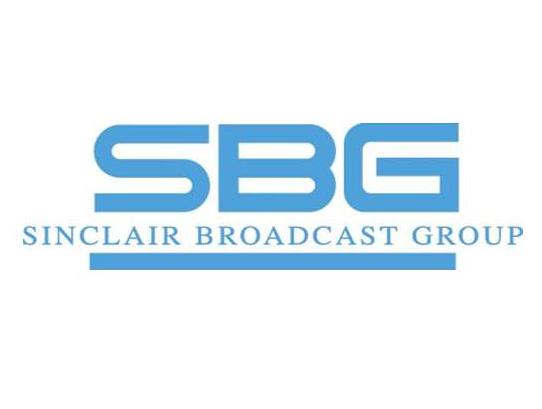 Friday afternoon, Sinclair Broadcast Group announced that they and their partner Byron Allen of Entertainment Studios had won the rights to acquire 21 of the former Fox's Regional Sports Network's properties. Those were owned by Disney after their $71.6 billion acquisition of the majority of 21st Century Fox last year. But federal regulators had forced Disney to sell off that part of the property.
Monday, investors in the stock market rewarded their leap into the sports gambling and sports television market by sending their shares up almost 35%. The shares hit a record $60.48 on 15 times their normal trading volume, an increase of more than $15 a share.
The final price is a cool $10.6 billion, where many analysts were predicting a $15-$20 billion price tag.
This purchase is in addition to Sinclair partnering up with the New York Yankees and Amazon in a $3.5 billion proposed acquisition of the YES Network. If that purchase is approved, Sinclair will have its foot in 22 of the 25 major sports markets in the United States.
And a big reason they are willing to pony up that kind of money is because of the potential they see for legalized sports betting to further explode the value of these properties.
Since the US Supreme Court in 2018 overturned the prohibition on states to set their own laws around legal sports betting, seven new states along with Nevada have adding laws on the books with several more expected to join the fray this year.
It's expected that legalized betting will be the norm for the majority of Americans in the near future and as that becomes more and more the case, the opportunities for networks to monetize that will only increase.
Possessing access to technology that helps viewers bet on games and access to game information that they'll have privy to are just some of the ways they're looking to benefit.
President and CEO Chris Ripley, in announcing the deal gave a sneak peak at some of the ways they look to capitalize on the investment, saying he expects new advertising from gambling sites is expected to reach $1.5 billion to $2 billion a year.
He also wants to license some of the content to other companies looking to make a name for themselves in the sports world, including the very company that just sold them the rights, Disney.
"There is only going to be more competition and more interest for key assets like this in the future," Ripley said. "We have an interest in as broad a distribution as possible."
Ripley also confirmed that the company is already working on technology that would allow for highly specialized in-game prop bets during its telecasts.
In Europe, broadcasters are already seeing plenty of success in this model with tennis – the second most bet on sport in the continent and Sinclair aims for something similar with football, basketball and baseball.
Coming soon to a TV near you!