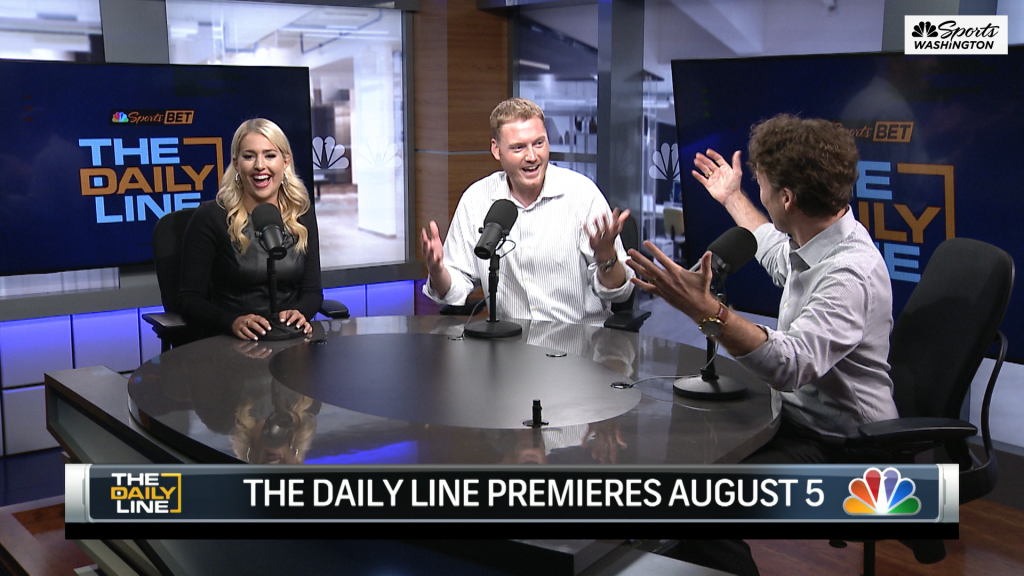 Before we jump into some of the sports betting podcasts that are now dotting the landscape, it's worth taking a quick look at the how quickly things are growing in both the betting world and the podcast world.
Even though, they haven't all launched yet, there are now 17 states that have legalized sports betting. As a result there are a ton of people who wouldn't have otherwise been bettors who now want to get better educated and entertained on a regular basis.
What's also true is that the reach of podcasts has absolutely exploded. In fact, a study done by the firms Edison Research and Triton Digital estimate that in 2019 nearly one of out every three Americans are listening to at least one podcast a month. And that rapid growth is happening across all age groups.
So what are the major networks doing about it? As you may have guessed that are investing in creating gambling podcasts.
ESPN took the lead, launching their podcast "Beyond the Bets with Doug Kerzian" over two years ago.
NBC launched a betting show back in January on their sports talk radio stations called "The Daily Line" It's available in major markets with legalized sports gambling such as Washington DC, Chicago, and Philadelphia, but the podcast that accompanies it is available across the country.
Fox Sports is in the most unique position of all the networks since they have doubled down on sports betting, launching Fox Bet, their own sportsbook which came online in the Fall. As a result, they are trying to profit on sports betting from all ends of the spectrum. Their lead program is Straight Outta Vegas with RJ Bell. It's launched in September, coinciding with the launch of Fox Bet.
There are of course many other sports betting podcasts for gamblers and future bettors to check out. One in particular that is getting a lot of attention is simply called the "Sports Gambling Podcast". They have made enough inroads that the online sportsbook MyBookie has become a lead sponsor for the show.
And for fans who like to be entertained, you can also check out what they have going on at The Ringer where Bill Simmons and his crew are set up. The Sports Guy recognized the power of podcasts years before any of these entities. He's essentially given up writing on the site he created, turning that over to his up and coming crew.
Instead he focuses exclusively on the Bill Simmons Podcast, and has spun out regular guest Cousin Sal to have his own podcast as well, called "Against All Odds".