All sports betting all the time. It is time to rejoice gambling fans! Sportradar and SportsGrid, two of the leaders in their respective fields have announced a partnership to launch the United States' first 24-hour sports betting network and it's coming soon to a platform near you.
What makes this particularly exciting is the involvement of Sportradar who just might be the best sports-data provider in the United States. It should help to ensure some incredibly in-depth and high-quality programming to help keep bettors informed and entertained.
Sportradar is already the official data partner of just about every major sport you can think of, including the NFL, NBA, MLB, NHL, FIFA, NASCAR and UEFA. They monitor, analyze and provide insights on some 400 000 games and events every year in more than 60 sports across the globe and now they will have an outlet to bring this knowledge straight to the betting public.
SportsGrid in the meanwhile already has a strong foothold as a daily fantasy and sports betting programmer that they've been fine-tuning ever since launching in 2017. They already create original programs that including analytics, stats and odds for all the major sports. You can currently access their wagering network in both video and audio formats across a variety of platforms including AppleTV, Amazon Fire TV, Xbox, TuneIn, iHeartRadio and more.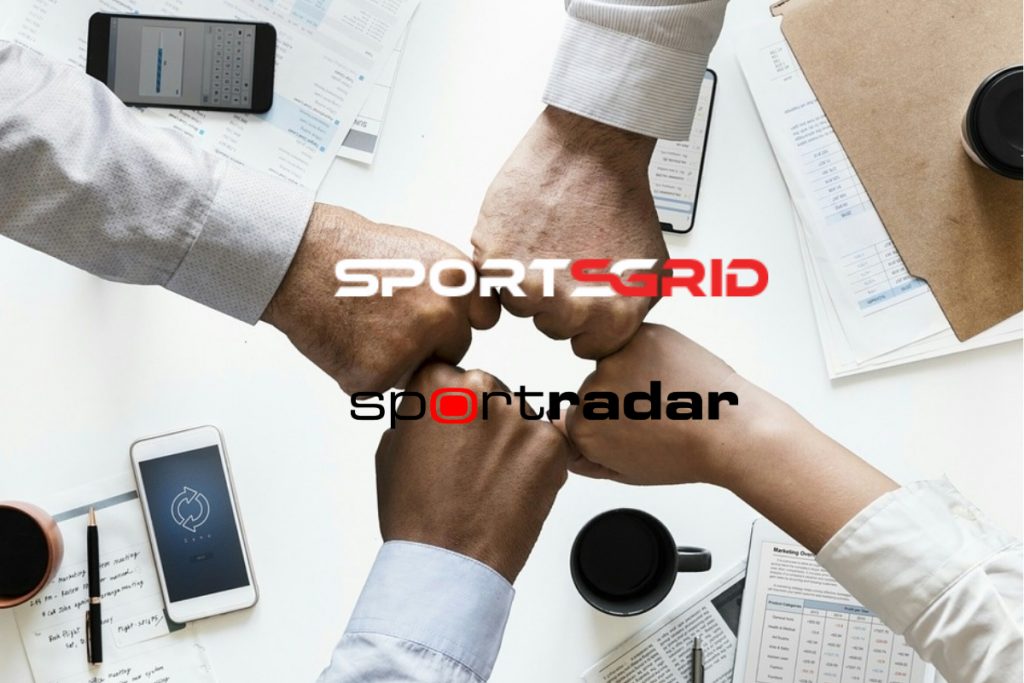 They are an official partner of the NBA and FanDuel among other leaders in the sports and gambling industries.
To get a sense of how big this is for sports bettors, just take a glimpse at what Louis M. Maione, SportsGrid President had to say about adding the expertise of Sportradar to their programming,
"The integration of Sportradar data and technology into our content is game changing for our free twenty-four hour audio and video gambling network. This partnership showcases our combined vision of delivering the true convergence of content, data, and gaming to the millions of sports fans craving this informative and entertaining programming. Joining forces with Sportradar instantly affords SportsGrid with the ability to provide unquestionable best of breed sports wagering programming. Additionally, Sportradar's delivery of a robust video solution ensures our content is placed where fans want to consume it, stamping our foothold as a market leader in the space."
If you are looking for a go-to place to get in-depth information before placing your bets, this indeed seems like a great reason to rejoice.
This is not only good news for bettors, but for bookmakers as well. Part of Sportradar's mission is to take all that data-mining expertise and use it to create an ad-technology called OTT. This service will help bookmakers with targeted ad spends and sponsorships to connect with their customers across both audio and video platforms.