In person betting at this tribal casino is set to begin on August 27th and bettors will be able to wager on just about any professional sport. Gamblers will also be able to bet on NCAA games here.
The casino is hoping that is one way to attract bettors in a state with just two professional level teams in the Portland Trail Blazers (NBA) and Portland Timbers (MLS).
There are a total of nine tribal casinos and all are expected to roll out their own forms of sports betting in the near future.
State-wide betting is coming soon to Oregon, as the state lottery is set to launch a mobile app called the Scoreboard.
They were hoping to launch it to coincide with the start of the NFL season, but now it seems likely to come online two or three weeks into the season. The state lottery commission announced that they were having some issues with their geo-location technology.
Bettors will be able to use the app to bet on a wide variety of professional sports, but as it stands, betting on NCAA games will not be permitted.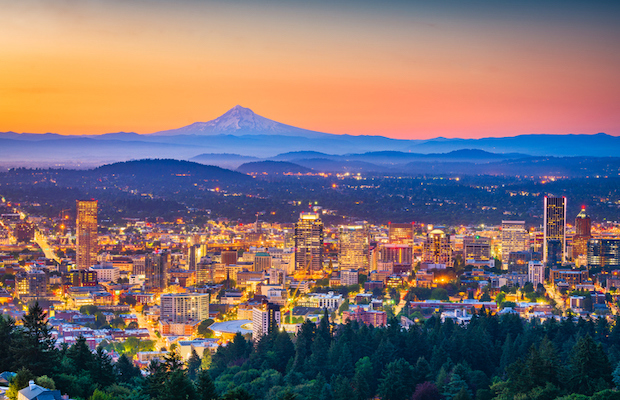 Sports betting is expected to be big business for Oregon as the only state on the west coast to offer legalized options for fans.
The major towns in California are several hours away from the Oregon border at best, but it's an entirely different story on the northern border with Washington.
The corridor between Portland and Seattle is littered with small and medium sized towns in a state whose economy has been taking off for years. For some it'll be as easy as a quick hop across the bridge in order to place bets. Even Seattle is only a three-hour drive away. Boise, the largest town in Idaho is also a short drive away from Oregon.
As a result, officials for this state of 4.2 million are projecting total sports handle of $332 million in year one and over $720 million by year three.
This is a return to its recent past for Oregon. When states were outlawed in 1992 from setting their own sports betting laws, only ones that already had them on the books were allowing to continue accepting them.
We all know that Nevada is king and garnered all the headlines. But Oregon also had legal sports betting through the lottery at that time. Pushback from the NCAA refusing to hold tournaments in the state as well as pressure from the professional sports leagues convinced the state to scrap sports betting.
Until now.
With the culture of sports betting now undergoing mass acceptance, Oregon will finally get to enjoy the best of both worlds.