Posted on: May 10, 2023, 12:27h. 
Last updated on: May 9, 2023, 11:38h.
A Texas tribe is warning state lawmakers that efforts to legalize commercial casinos in the Lone Star State threaten the economic sovereignty of its Native American community.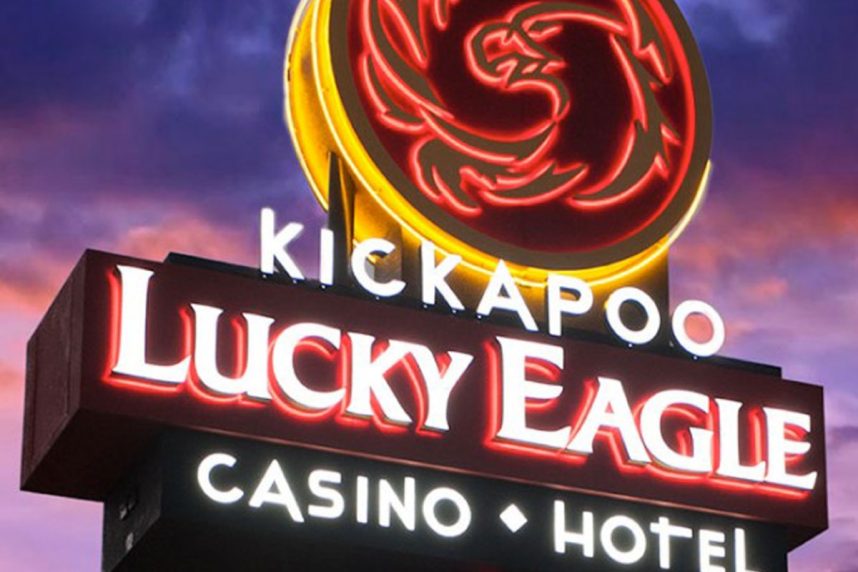 The Kickapoo Traditional Tribe of Texas, informally the Kickapoo Indians, largely depend on its Lucky Eagle Casino Hotel for its economic resiliency. The Eagle Pass resort offers more than 3,330 gaming machines and non-house-banked table games like poker and bingo.
As Texas doesn't permit commercial casinos and state leaders have refused to enter into Class III gaming compacts with its three federally recognized tribes, Native American casinos in the state can only operate Class I and II gaming formats as permitted by the Indian Gaming Regulatory Act (IGRA). The 1998 federal law allows federally recognized tribes to operate bingo-based games and non-banked card games on their sovereign lands.
For Las Vegas-style slot machines and table games, a Class III agreement with the state is needed. Since Kickapoo's Lucky Eagle doesn't have such a compact, the casino's "slots" are actually electronic gaming devices that use bingo simulations to determine if a spin wins or loses.
Texas Casino Discussions
Texas' elected leaders have consistently refused to allow full-scale casinos, whether they be operated by one of the state's tribes or a commercial company like Las Vegas Sands.
Sands has been lobbying heavily in the Austin capital in recent years for gaming, and that's initiated legislation and an ensuing conversation. The Texas Legislature is considering a joint resolution that would put the sports betting issue before voters through a ballot referendum. The statute, if passed by the state House and Senate, would ask Texans if they wish to allow sports betting.
Separate legislation also seeks to authorize casinos in Texas. A proposed constitutional amendment is scheduled for House consideration this week. The legislation, if approved by the legislature and voters, would allow two integrated resorts in the Fort Worth-Dallas area.    
Lt. Gov. Dan Patrick (R) has said there's little appetite in Gov. Greg Abbott's administration to expand gambling, but the legislative efforts have nonetheless prompted the Kickapoos into voicing their opinion.
The latest version of the casino bill doesn't provide inclusion for the Kickapoos to implement slot machines and live dealer table games at Lucky Eagle. That's ruffled feathers among the tribe.
"It is extremely concerning that the out-of-state interests behind the casino and sports wagering bills have excluded the Kickapoo Traditional Tribe of Texas from their legislation," Kickapoo Tribe Chair Juan Garza said in a statement. "Our Tribe has been in Texas for centuries. It is disheartening to have these big corporations prioritized over the economic survival of the Kickapoo."
Petitioning for Inclusion
The Kickapoos and two other federally recognized tribes in Texas, the Alabama-Coushatta Tribe of Texas and Ysleta del Sur Pueblo, are lobbying state lawmakers to include legislative provisions that allow the tribes to operate Class III casinos should the state authorize new forms of commercial gaming.
The Alabama-Coushatta Tribe owns the Naskila Casino in Livingston. The Ysleta tribe is a nongaming community.
"This is a key provision because no Texas governor has ever agreed to negotiate a gaming compact with a Texas tribe," Nita Battise, vice chair of the Alabama-Coushatta Tribal Council, told the Texas State Affairs Committee this month.