Posted on: July 21, 2023, 07:57h. 
Last updated on: July 21, 2023, 08:17h.
In the midst of political and economic upheaval in the UK, lawmakers have taken time out to discuss cryptocurrency. Fortunately, a plan that would have regulated crypto like gambling, and even possibly given control to the UK Gambling Commission (UKGC), has fallen flat.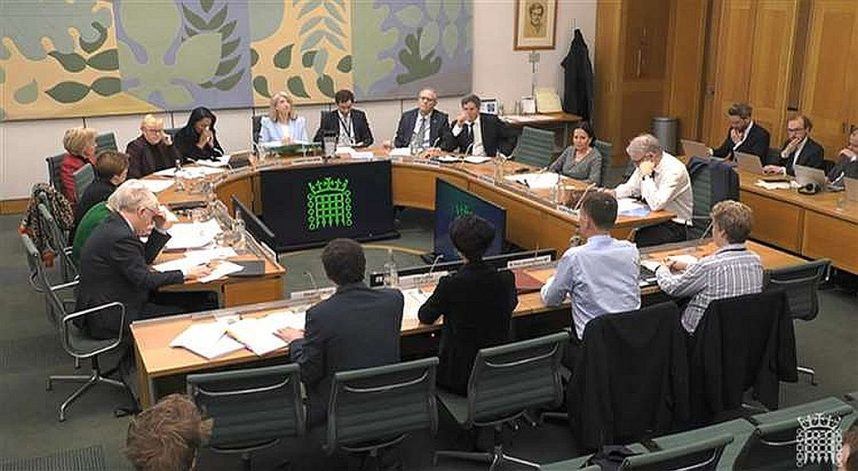 The proposition to classify cryptocurrency trading as gambling has been met with denial by the UK government. A House of Commons Treasury Committee had suggested the idea, arguing that investing in cryptocurrency was akin to gambling.
A government plan to enforce traditional financial regulations on cryptocurrencies like Bitcoin (BTC) or Ethereum (ETH) had raised eyebrows among those in the Treasury Committee in May. They asserted that the move could give consumers a false sense of security about making crypto purchases.
Because of crypto market fluctuations, the Committee decided that crypto trading was no better than gambling. However, in doing so, it showed that it doesn't understand the ecosystem. Crypto was created as a form of currency and, as such, any trading is akin to Forex markets, which isn't treated like gambling.
A Hard Pass on Treasury Idea
The Treasury Committee, by its own admission, feels that cryptocurrency financial services should face comparable regulations and consequences as other industries with similar risks. In light of this, the Committee proposed classifying cryptocurrencies as a form of gambling and urged the government to regulate them accordingly.
If the UK were to unilaterally adopt a system, which is out of step with approaches taken globally, this could push cryptoasset activity offshore, reducing the UK's opportunity to make it safer and capitalise on the potential benefits, while leaving consumers exposed to residual risks," said Economic Secretary to the Treasury Andrew Griffith.
However, on July 19, the UK Minister of Finance, Andrew Griffith, expressed his disagreement with the Treasury Committee's recommendations. He stated that the Treasury does not completely align with the notion of treating crypto assets as gambling for trading and investment purposes.
He added that there still needs to be an initiative to establish a regulatory framework for the crypto economy and that they should be treated comparably to traditional currencies. However, considering the November 2022 FTX cryptocurrency exchange crash, it becomes evident that classifying cryptocurrencies as mere gambling will not effectively manage the associated risks.
In addition, the Treasury Committee's approach could counter international approaches to crypto regulations. Domestically, if the UKGC were to be given control under the Committee's plan, the result would be a wider gap in proper oversight, with the gaming regulator and financial watchdogs uncertain about who is actually in charge.
Crypto Oversight Still Coming
Just because the government rejected the Treasury's approach, this doesn't mean that crypto regulations aren't in the works. Last month, a regulatory bill aimed at overseeing the cryptocurrency industry was introduced and discussed in parliament.
The bill lays out regulations for the crypto industry and the use of crypto promotions and advertising. It includes language that would force crypto companies to receive regulatory approval for their promotions, similar to current regulations for the financial sector.
By the close of 2023, the government may implement this legislation. In addition, it was clarified that the government actively participated in the suggestions presented by the Finance Committee.
The UK has indicated on numerous occasions that it wants to be a global crypto hub. For that to happen, however, it has to take a common-sense approach to oversight and have a good grasp of digital currency concepts.