Posted on: November 14, 2023, 02:08h.
Last updated on: November 14, 2023, 02:08h.
Last week, the chief of F1′s parent company issued a public apology to Las Vegas for the many challenges its residents have endured over the past eight months, as the Strip got slowly transformed into a racetrack for this weekend's inaugural Las Vegas Grand Prix.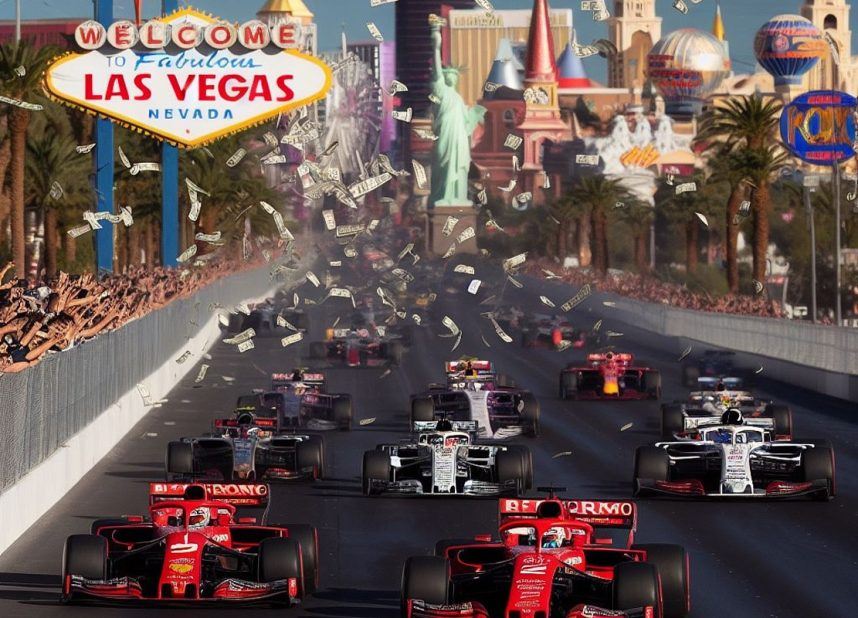 "I want to apologize to all the Las Vegas residents and we appreciate that they have their forbearance and their willingness to tolerate us," Greg Maffei, CEO of Denver-based Liberty Media, told KVVU-TV/Las Vegas.
Not only did Maffei misperceive the tolerance felt by hundreds of thousands of the Las Vegas residents negatively impacted by F1's preparations, he also continued his statement by implying that the revenue brought in by the anticipated 105K race fans would somehow benefit them.
"We're going to bring something like $1.7 billion of revenue to the area," Maffei said, "so it's not just for the benefit of fans who want to view (the race)."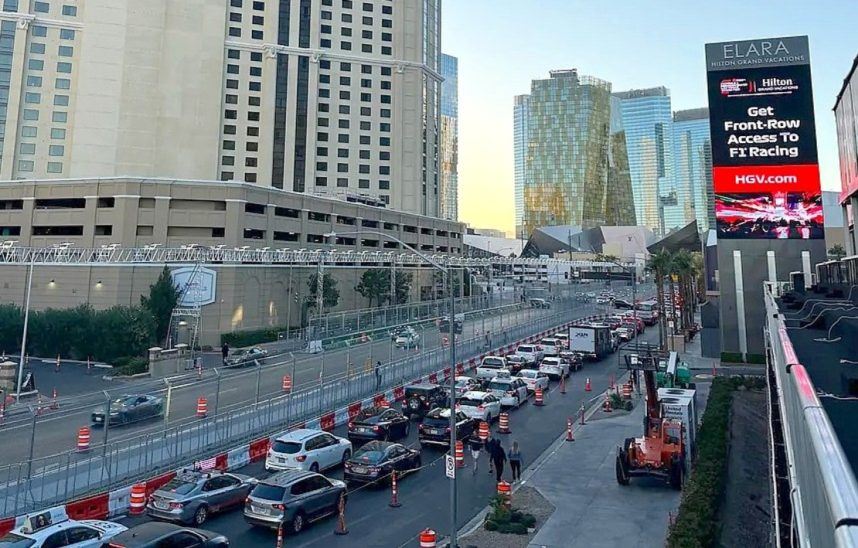 Even assuming that the $1.7 billion figure is accurate, however, who exactly will benefit from it? And who will foot the bill for the incidental costs associated with construction — such as the millions in lost small business revenue and the doubled and tripled commutes experienced by nearly every Strip casino employee?
Who Will Benefit
Liberty Media, the planet's most valuable sports empire at an estimated $21 billion, is likely to grab the lion's share of the revenue. After spending an estimated $400 million on the land and construction of a permanent F1 pit facility, that may seem fair.
However, Formula 1 also seeks to have $40M of the $80M it spent on circuit infrastructure paid for by Clark County taxpayers. (So far, the county commission has not voted on the issue.)
Casino executives, especially those whose bonuses are tied to revenue, will benefit handsomely as well. The stockholders who ultimately own those casinos will also benefit from the bump in their portfolio valuations.
And some front-facing casino employees, such as VIP hosts, will likely benefit from the unusually large tips left by some of the millionaires and billionaires they serve.
Unfortunately, the three days of prosperity showered on a limited number of people/entities is not likely to trickle down to most of the people suffering the most from this process.
"It's the small businesses around the area … and the individual employees who don't have the same level of financial resources that these major companies do … they're the ones getting hurt the most," said YouTuber and frequent Casino.org contributor Jacob Orth in his latest video about F1's true impact on Vegas. "They're the ones who have been most negatively impacted economically."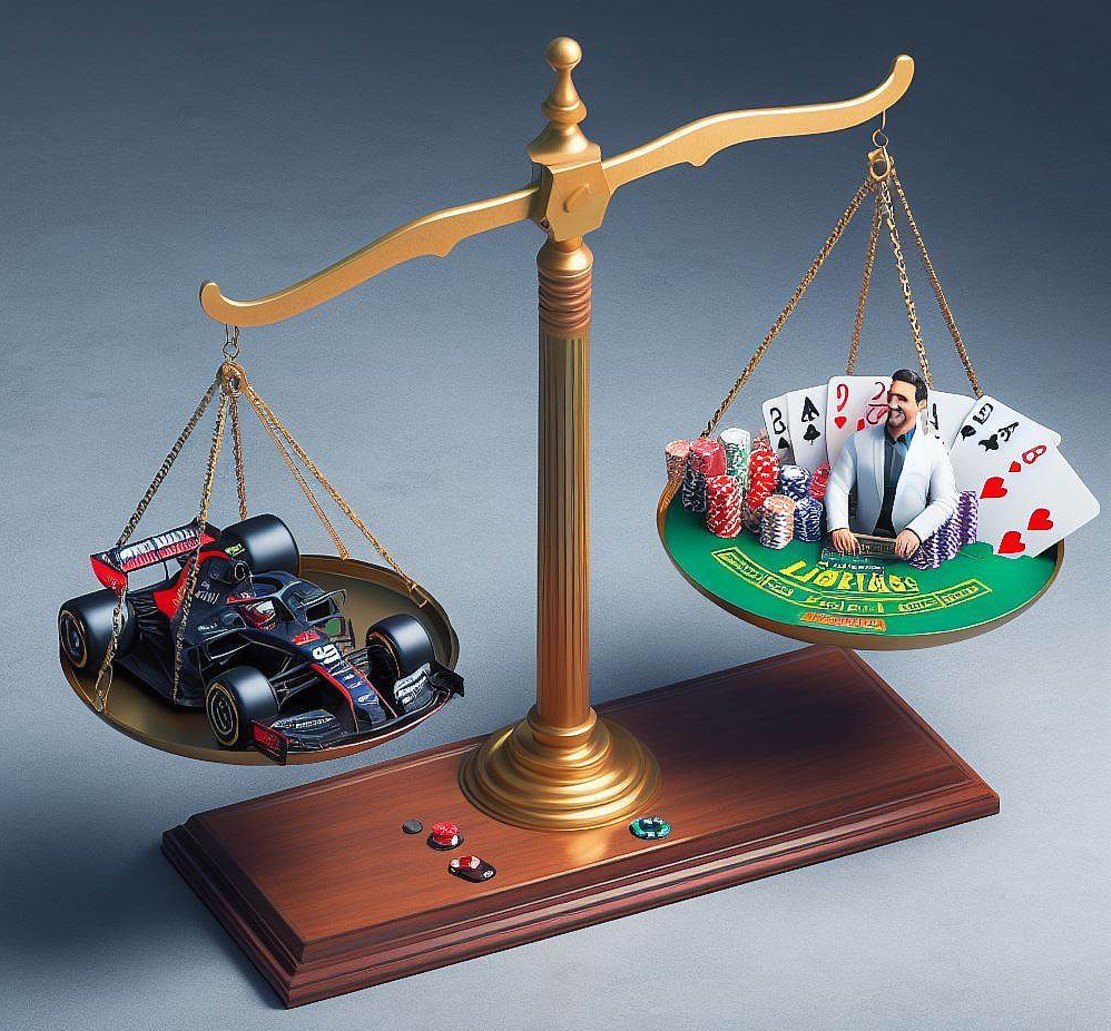 Who Won't Benefit
For eight months, restaurants around Las Vegas — but especially those located between Sands and Harmon avenues on the Strip — have suffered fewer diners, forcing them to cut staff hours, which throws some very real families into financial instability.
Last week, the owner of Battista's Hole in the Wall, at the corner of Flamingo Road and Linq Lane, told the Las Vegas Review-Journal that his business plummeted from an average of 550 dinners a night to 450, with only 100 reservations so far booked for Friday through Sunday.
"I understand, as small businesses, we might need to take it in the shorts a bit if it's better for Las Vegas as a whole," owner Randy Markin told the newspaper. "But I would have liked for the F1 people to at least come by and say, 'We're sorry this is impacting you so much. Can we do something to help?'
"And to think we're going to be doing this for 10 years."
More Impacts
Likewise, the Arco station at Flamingo Road and Koval Lane has seen gas sales totaling 200 gallons on some days, down from the normal daily average of 5K-6K gallons.
"F1 is saying we are going to make this money back up, but how are we going to make it back up if within one day we lose thousands of dollars and they expect us to make it back within the period the race goes on?" Kalani Badayos, the station's assistant manager, told KVVU-TV/Las Vegas.
And can the light at the end of the tunnel for taxi drivers — who for eight months have sat in traffic with fewer fares per night — genuinely be just a $15 surcharge that will automatically be included in their fares between the Strip and airport from Nov. 15-21?
"Vegas is no stranger to big events, but a big event that causes this much disruption in this many people's lives for this long a period of time — and has hurt them economically and financially this much — is rare and this is not something people are going to want to go through again anytime soon," Orth said in his video.
The F1 Grand Prix is approved by Clark County to take place in Las Vegas for 10 years, though its current contract calls only for three.
Maffei finished his statement to KVVU by adding: "We hope this is the most difficult year with all the construction that went on and things will be easier in the future."
The Las Vegas Convention and Visitors Authority is expected to release its economic impact report on the inaugural F1 Las Vegas Grand sometime early next year.