Posted on: August 28, 2023, 09:05h. 
Last updated on: August 28, 2023, 09:05h.
A recent crackdown by Hong Kong police has exposed the destructive consequences of careless spending and illegal gambling. Multiple raids conducted by authorities resulted in the arrest of numerous individuals, including a reputed leader of the Wo Shing Wo triad and his family members.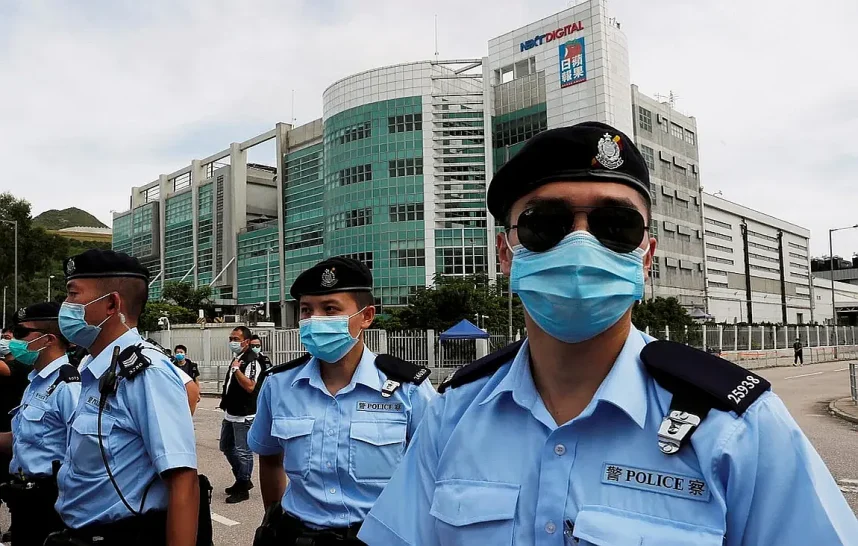 In a series of coordinated actions lasting three days, law enforcement officers detained 83 individuals, consisting of 41 males and 42 females aged between 26 and 72. The charges against them involve money laundering and participation in illegal gambling activities.
The investigation, overseen by Chief Inspector Terence Wong Chi-tang from the Organized Crime and Triad Bureau, comes after a year-long probe into the financial activities of a suspected Wo Shing Wo figure and his family.
Six years ago, Hong Kong police apprehended over 171 individuals linked to the same triad. Arrests were also made annually from 2019 to 2022, highlighting the ongoing operations of this criminal organization.
Extravagant Lives and Shrouded Finances
Chief Inspector Wong revealed that the family member's reported income in the past nine years amounted to HKD1.6 million (US$204,000). However, suspicions arose due to the frequent movement of large sums of money between undisclosed locations and the family's bank accounts.
Matters escalated when the family spent over HKD10 million (US$1.27 million) on two separate occasions to purchase real estate, raising red flags. Adding to the intrigue is the fact that the 57-year-old alleged triad boss is unemployed.
Authorities arrested the leader's spouse, their son, and an individual believed to be an advisor to the triad on Friday. Allegations suggest that the family managed to obtain HK$68 million (US$8.67 million) through illicit means.
During the raids, the police confiscated HKD12.5 million (US$1.6 million), including HKD7 million (US$892,500) in cash and property titles found at the individual's residence in Tsing Yi.
The son, only 26 years old, may not have direct ties to the triad. However, his parents allegedly acquired properties under his name, potentially as a cover-up. The police found no evidence of his direct financial contributions towards these properties.
In a separate operation, authorities targeted two lenders suspected of having connections to the same triad. Fourteen individuals were apprehended, including six individuals suspected of money laundering for a loansharking business that charged exorbitant interest rates of up to 400%.
The remaining eight individuals either managed the operations or were responsible for collecting outstanding debts. During the raids, the authorities seized HKD5.7 million (US$726,750) in cash.
Additional raids were conducted on illicit gambling establishments and at least one gas station allegedly linked to the triad. These operations across the Chinese special administrative region resulted in the arrest of 65 out of the total 83 individuals.
Increasing Gambling Concerns in Hong Kong
Despite restrictions on gambling in Hong Kong, implemented mainly through the sole licensing of the Hong Kong Jockey Club, attempts to suppress gambling have proven ineffective. This raises concerns, particularly as gamblers may turn to black market options with interest rates as high as 400%.
A recent study conducted by a non-governmental organization has unveiled the prevalent gambling problem among Hong Kong's youth. The study, conducted by consulting firm i-Change, surveyed 601 students aged between 19 and 25, shedding light on their involvement in gambling activities.
The study revealed that 41% of participating students actively engaged in gambling within the past three months, with nearly half of them reporting online gambling as their preferred platform.
The report's findings have sparked concerns over the potential surge in online gambling and the challenges associated with regulating these platforms, particularly in preventing youth access.