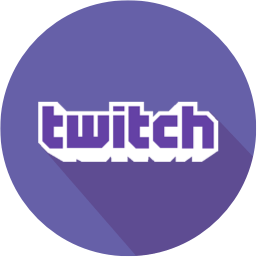 Twitch TV is a live streaming platform that focuses primarily on live streaming of video games, eSports and other kinds of creative content. Amazon bought it in 2014 and by 2018 it had grown to have 15 million users and 2.2 million broadcasters.
Gambling channels are some of, if not the most popular channels on the service and typically it takes years for the broadcasters to build a following. That's certainly how the biggest channels like CasinoDaddy (60 000 followers), Summit1g and Myth (20 000 followers) have done it. But now, at least according to some Twitch observers, there are channels who are able to go from zero to those heights in one day.
Casinoblast is the name of one such channel which managed to accomplish the feat. Observers noted that the channel had been in operation for just one day before launching its debut stream. That stream lasted seven hours and managed to attract 25 000 concurrent viewers. What's more, once the stream was done, the channel had amassed just 20 followers.
CasinoDaddy with its 60 000 followers typically gets between 2000 and 3000 concurrent views.
Users suspect that viewbots are artificially pumping up these sites and the sites have plenty of motivation to inflate their numbers.
Again taking CasinoDaddy as an example, clicking over to that channel will see their channel description filled with advertisements. There are so many ads on the site, you might think you were walking through a real casino.
The way the channel works is that users watch people on the stream betting money on a host of different games, be it slots, blackjack, and jackpot games. Viewers will chat it up while they watch the stream and they may also be able to place bets on some of the games happening.
As the ads pop up, if you click on them you can earn bonuses. That might include some starter cash for new bettors or extra points depending on the game being played.
As such, advertising goes a long way towards funding these channels and those fake channels can leverage their high numbers into getting a piece of that pie.
It's also giving a bad name to that whole sector of Twitch even though a channel like CasinoDaddy is above board. They enforce rules to ensure that the services offered can only be used by people 18 years and over. One of their partners is also a UK-based charity that educates against the harms of excessive or compulsive gambling.
But given the elusive ways these channels operate, catching them is easier said than done.