Genting Casino in Westcliff on Sea Closed Due to Construction Concerns
Posted on: November 7, 2023, 06:42h. 
Last updated on: November 7, 2023, 06:42h.
Genting Casino in Westcliff on Sea, UK has been forced to shut down after discovering reinforced autoclaved aerated concrete (RAAC) in its construction, raising concerns about safety and structural integrity.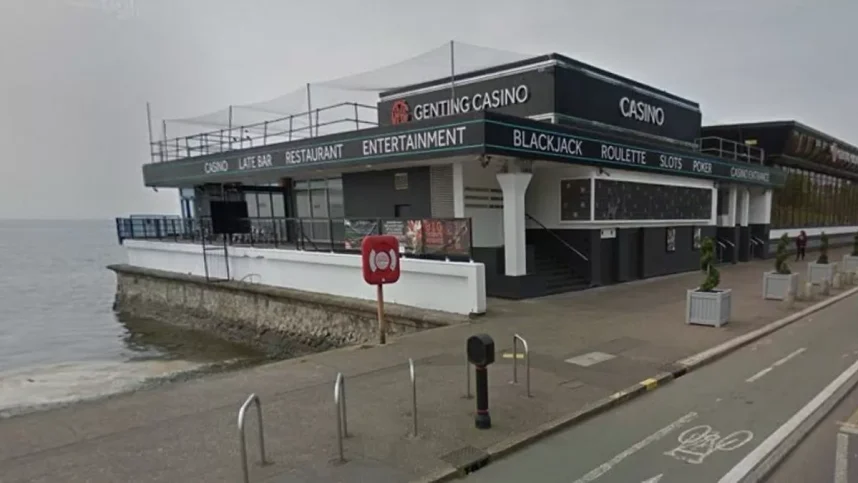 The closure was ordered by Resorts World Genting UK, with immediate effect, after the presence of RAAC was discovered during routine maintenance of the property.
This discovery poses a serious safety risk and raises concerns about potential structural issues.
Genting has stated that a comprehensive inspection will be conducted to assess the extent of the problem and ensure the safety of the premises. The closure is a precautionary measure, and there is no indication of an imminent collapse of the casino's roof.
No timeline for reopening has been provided in the statement, suggesting that the closure may be lengthy. Genting advises Westcliff gamblers to seek alternative locations and promises to provide regular updates on the situation through its social media channels.
The Risks of Reinforced Autoclaved Aerated Concrete (RAAC)
RAAC is a lightweight and energy-efficient type of concrete that undergoes autoclaving, a process involving high-pressure steam curing. However, recent scrutiny has revealed potential weaknesses, especially in load-bearing structures.
RAAC has been used in UK construction for decades, starting in the 1950s. However, despite warnings from structural engineers that its lifespan would be around 30 years, no corrective actions were taken.
While not all structures using RAAC experience issues, there have been notable cases where weaknesses have become apparent. One significant example is the construction of residential properties in the UK.
Concerns have been raised about the long-term durability of RAAC in these settings, with reports of cracks and structural problems emerging over time. These issues have sparked debates about the suitability of RAAC for load-bearing applications in residential construction, despite its lightweight and energy-efficient properties.
In addition, there have been instances of structural problems in buildings with RAAC components, leading to questions about the overall reliability of the material. A commercial building in Manchester suffered a partial collapse, with RAAC identified as a contributing factor. This incident prompted a reassessment of RAAC usage in similar structures.
UK Schools Impacted by RAAC Issues
One of the major concerns revolves around UK schools. While RAAC initially saved money during construction, it is now causing significant problems. Over 174 schools were built using this material.
In September, just as the fall term was about to start, more than 100 schools were suddenly closed. Initial belief in their safety was shattered after further inspections.
Currently, temporary and virtual classrooms have been established to replace the affected structures. A complete inspection is ongoing, and officials are working on replacing the RAAC. However, resolving this problem could take several years.