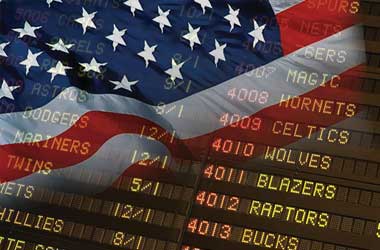 Proponents of sports gambling are doing a happy dance with news that at least $9 billion was bet legally in the first year since the Supreme Court reversed its rules, allowing each state to set their own betting laws.
Those numbers are even more impressive considering it took a few months for most operations to get up and running after the laws were changed. And they look even better when you consider that only seven states had fully functioning sportsbooks in that time.
New Jersey is the runaway winner among the new states to have legalized sports betting. Since those first few bets started coming in last June the state has now reeled in $2.94 billion. Nevada remains the unquestioned leader at $5.2 billion.
Each of the other states for reasons such as the size of the market, coming later into the game or not offering online options in the first year are hoping for better times to come. Mississippi took in $269 million in year one, Pennsylvania brought in $162 million and will start offering online bets this summer, Delaware's take was $155 million, West Virginia's number is $110 million and Rhode Island's take is $93 million
Two companies doing cartwheels in the aisles are DraftKings and Fan Duel. Once thought of strictly as fantasy sports betting hubs, they positioned themselves perfectly to lead the online sportsbook market both in New Jersey and elsewhere.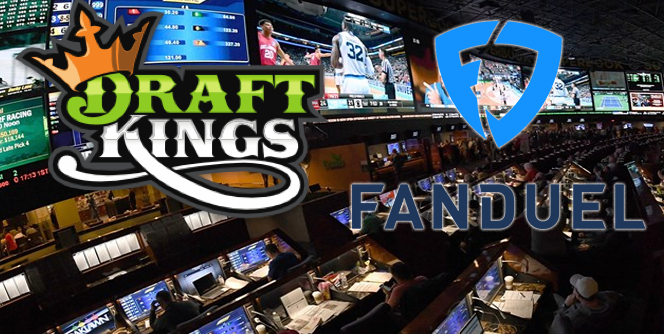 Johnny Avello, head of digital sportsbooks at DraftKings shared his company's enthusiasm saying, "Overall the first year in New Jersey has been spectacular, but to be honest, I couldn't give you enough positive adjectives to serve justice to the question. The future is mind-blowing, and with eight states active and an additional seven authorized to offer sports wagering in 2019, DraftKings is positioned to capitalize on these and subsequent markets."
These companies' ability to create a trusted and exciting online experience has been essential in the work needed to help change people's habits. While some of this money is likely new cash from novice bettors looking to partake now that the laws have changed, the majority of it is likely coming from experienced players who are going the legal route instead of on the black market.
FanDuel CEO Matt King shares his take saying, "New Jersey has shown how sports betting can benefit the state by setting up a competitive marketplace with retail and online operators working to better serve their customers and other states should be taking their lead from New Jersey. From a company standpoint, we went through a merger, opened a retail destination and started online all within months of PASPA's repeal and a year later, we are the market leader. It has been a proud moment for all of us."
It's an exciting time to be a sports bettor with more and better opportunities opening up every day and the best is yet to come.