Posted on: August 24, 2023, 08:06h. 
Last updated on: August 24, 2023, 08:06h.
The leading casino lobby group in the United States states that concerns about unregulated skill gaming machines have grown among Americans. These machines have become increasingly prevalent in restaurants, bars, convenience stores, and grocery centers over the past decade.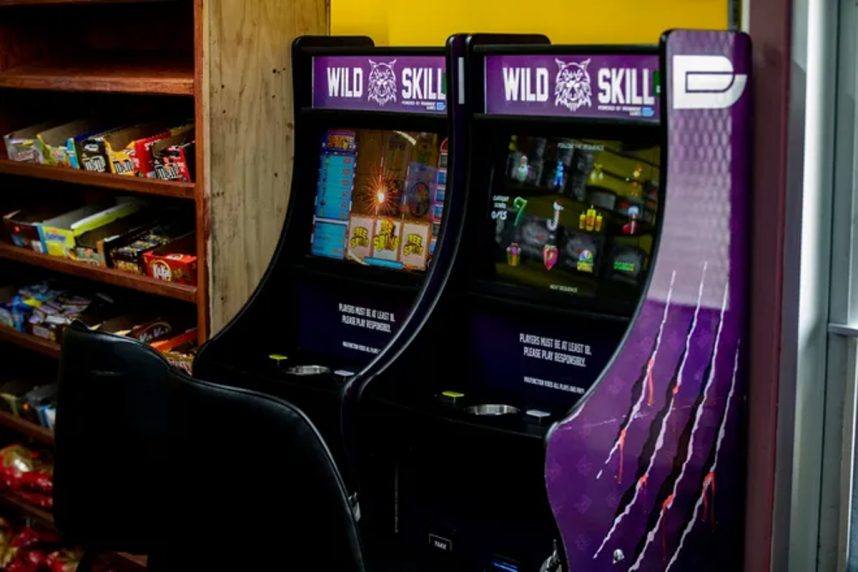 According to a study commissioned by the American Gaming Association (AGA), nearly two-thirds (65%) of Americans who are familiar with these games believe they are no different from Las Vegas-style slot machines found in regulated commercial and tribal casinos.
The AGA President and CEO Bill Miller stated, "Unregulated machine manufacturers have built their businesses by duping consumers and small businesses while avoiding taxes, oversight, and consumer protections. These results are further evidence that Americans see these machines as a threat that should be eliminated, not regulated."
Although skill games resemble slot machines, they incorporate claimed "skill" components that require players to identify a winning payline. Unlike casino slots, these machines do not automatically credit a winning spin.
Furthermore, skill machines are not regulated in most states where they are found. They do not ensure a minimum payout rate, do not generate state or local tax revenue, and lack consumer protections to prevent underage access.
Study Highlights
The AGA hired Kantar, a London-based data intelligence firm, to conduct an online survey of US adults to gauge their opinions on skill gaming. The survey, which polled 2,002 US voters aged 21 and older, concluded with a margin of error of two percentage points.
According to Kantar, seven out of 10 US adults believe that skill gaming machines do not have adequate player protections. Opponents argue that these terminals allow problem gamblers who have self-excluded themselves from casinos to still have access to gambling.
Kantar also found that 56% of respondents believe skill games increase the risk of crime and pose a danger to employees and customers of businesses with these machines.
The AGA estimates that there are nearly 600,000 unregulated gaming machines throughout the US, and Americans wagered $109 billion on these terminals last year.
Miller added, "Keeping America's gaming industry strong, safe, and responsible can only be done through the robust infrastructure of the well-established legal market."
Study Influence
The AGA has valid reasons to oppose skill games. The casino lobby claims that these machines caused a $27 billion revenue loss for regulated casinos last year and resulted in $8.7 billion in reduced taxes.
On the other hand, skill gaming proponents argue that these machines have provided crucial revenue during and after the COVID-19 pandemic. The revenue from the machines is typically shared between the game manufacturer, route distributor, and host business.
Many small businesses credit the skill gaming revenue for saving their establishments during the coronavirus pandemic. Furthermore, the ongoing revenue allows them to increase wages and hire additional workers.
Burke Steeley, owner of the Boulder Bar & Grill in Wyoming, stated, "The games have made guests stay longer. I sell a couple more drinks. Anybody who's been running a bar in a remote area in Wyoming knows that you have to maximize every bit of revenue you can find."