Posted on: May 4, 2023, 12:33h. 
Last updated on: May 3, 2023, 07:58h.
Vermont sports betting legislation is inching closer to reaching Gov. Phil Scott's (R) desk after state senators late Wednesday gave their preliminary approval to the statute.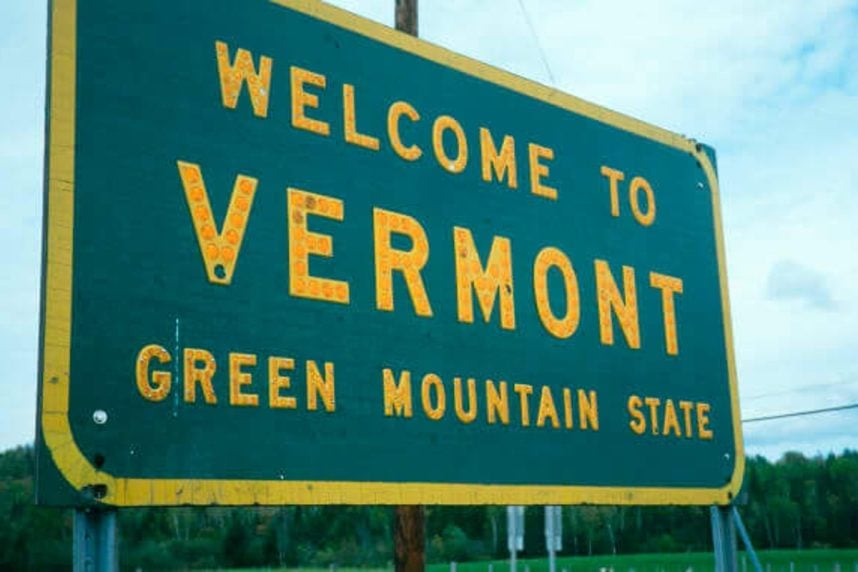 House Bill 127 was introduced in late January by 10 state representatives. The bipartisan coalition wants to license and regulate online sportsbooks to offer sports betting to people physically located inside the state who are at least 21 years old.
HB127 passed the House in March by a voice vote. The House legislation has since undergone numerous amendments during discussions of the gaming expansion measure in the Legislature's upper chamber. But last evening, the senators found common ground to bring Vermont in line with the rest of the Northeast states that have already legalized gambling on most college and professional sports.
It captures lost revenue which would otherwise go to other states or offshore criminal organizations," said state Sen. Alison Clarkson (D-Windsor). "It moves sports wagering from the dangerous illicit market to a safe, legal, and regulated market."
An informal vote Wednesday evening suggested that there's adequate support in the Vermont Senate to pass the current version of HB127. Should an official tally be held, and HB127 finds enough senate "yes" votes, the statute would return to the House for approval of the changes.
Scott's signature would be the final step in legalizing sports betting in Vermont. State officials believe a January 2024 launch is realistic should no further holdups delay the bill.
The Vermont Legislature's Joint Fiscal Office projects that the state could receive about $10 million annually from sports betting.
Senate Changes
Much of the original version of HB127 remains intact, including that the Vermont Department of Liquor and Lottery would be tasked with regulating sports betting.
The lottery agency would conduct suitability checks of applicants before issuing the online sportsbook concessions, and then regulate those internet entities' operations. The lottery department would also craft general rules that govern sports gambling in Vermont, such as advertising restrictions.
The Senate's amended HB127 also maintains the House's recommendation that the state cap the number of licenses at six. But how much those sportsbooks pay in licensing fees has been adjusted.
The House plan suggested that the licensed sportsbooks pay an annual fee based on the number of competitors. For instance, two sportsbooks would each need to pay $412,500 a year, while each sportsbook would pay $320,833 should six platforms be authorized. The Senate has proposed charging sportsbooks a flat $550,000 fee no more than once every three years. The rate is not impacted by the number of operators.
The fee structure was written while the bill was in the Senate Finance Committee. Finance members said the flat three-year toll will encourage operators to commit to Vermont for the long haul instead of giving operators an out each year.
The other major Senate change is that the chamber did away with the House's proposal that a to-be-determined advertising spending limit be implemented. Senators removed that condition after Wendy Knight, the commissioner of the Liquor and Lottery Department, said the agency would draft safeguards to make sure sportsbook advertisements aren't excessive. Knight added that sports betting ads would be prohibited during events and television broadcasts that are primarily intended for younger people.
Hefty Licensing Fee
Vermont is home to less than 700,000 people, which is why the Senate's proposed buy-in fee of $550,000 every three years for operators might scare off some parties. The Senate's version of HB127 also carries on the 20% tax sportsbooks must pay on their gross sports betting revenue.
In neighboring Massachusetts, online sportsbooks also pay a 20% tax. And each online sportsbook must pay a $5 million licensing fee every five years — or $1 million a year.
But Massachusetts is also home to seven million residents. The state additionally welcomes millions of tourists year-round, while Vermont is more of a winter skiing and fall foliage sightseeing destination.
Massachusetts is also a sports-obsessed state with four major professional sports franchises — the NFL New England Patriots, MLB Boston Red Sox, NBA Boston Celtics, and NHL Boston Bruins. Vermont has no "big four" professional sports teams.