Posted on: October 9, 2023, 02:32h. 
Last updated on: October 9, 2023, 02:32h.
Formula One Group (NASDAQ: FWONA) stock shows potential for a profitable investment amidst fears over the upcoming race in Las Vegas, making it an interesting betting opportunity.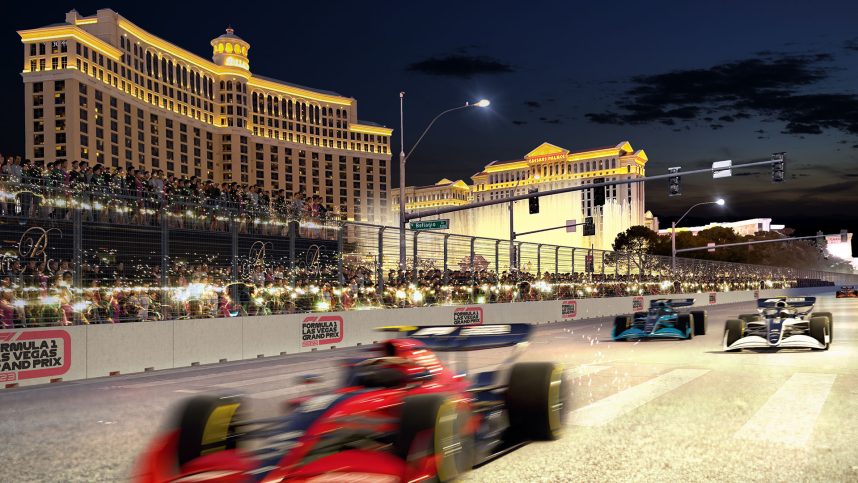 Citigroup analyst Jason Bazinet believes the negativity around the Las Vegas Grand Prix is exaggerated and has upgraded the Formula One stock to a "buy" with a $71 price target, suggesting a potential 17% return. Despite a year-to-date increase, the stock has declined by approximately 7% in the past three months.
This decline is largely attributed to concerns about cost overruns related to the Las Vegas Grand Prix.
According to Bazinet, the additional capital expenditures for the Vegas event are not a major concern, as the race could enhance media rights revenue and promote engagement in the US market.
The highly-anticipated Las Vegas Grand Prix, the first in Sin City in 40 years, is scheduled for November 18.
The Costly Endeavor of the Las Vegas Grand Prix
The initial cost estimate for the Las Vegas race was $210 million, but rising inflation has significantly increased the budget.
Despite the escalating costs, Formula One Group expects the Las Vegas Grand Prix to be a significant driver of growth, both for the company and the local economy. The race's projected revenue of $500 million positions it as one of the most lucrative events on the calendar, with speculations of economic impact similar to or surpassing that of the Super Bowl, which will take place in Sin City in February 2024.
Bazinet suggests that concerns regarding cost overruns are overblown, emphasizing the potential for Formula One to expand its presence in the US through the Las Vegas Grand Prix.
Formula One generates revenue primarily from corporate sponsorships, ticket sales through brokers, media rights, and its Paddock Club hospitality unit.
Media Rights Negotiations in the Spotlight
Bazinet also highlights the recent turbulence in Formula One stocks due to speculations about upcoming media rights negotiations.
While Formula One is increasingly popular in the US and widely followed worldwide, there are worries about disappointing investors with the next rights package. On the other hand, rumors suggest that Apple (NASDAQ: AAPL) may become involved and potentially pay up to $2 billion for broadcasting rights.
Bazinet concludes that if these reports are accurate, there could be an additional 10% upside for investors, making the potential risk-reward associated with Apple's interest in Formula One's media rights attractive.