Posted on: September 26, 2023, 03:28h. 
Last updated on: September 26, 2023, 03:28h.
Following a recent downtrend, DraftKings (NASDAQ: DKNG) stock saw a rally today thanks to positive comments from JPMorgan.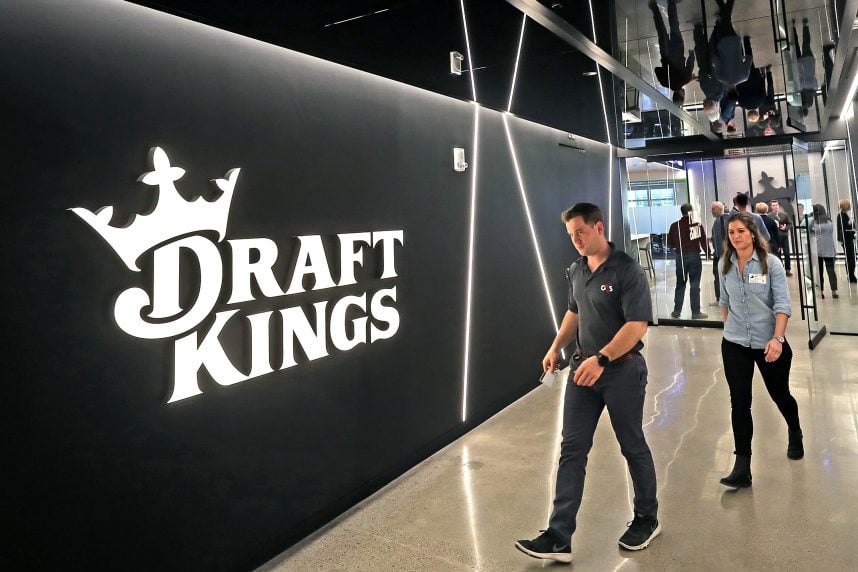 In a recent note, analyst Joseph Greff upgraded the online sportsbook operator to an "overweight" rating from "neutral," while raising his price target on the struggling stock to $37 from $26. This new forecast suggests a 35% increase from the closing price on September 25th. DraftKings is currently down 19.31% from its 52-week high on August 4th.
Greff noted, "We are taking advantage of sluggish share price performance since late July. The sports betting sector offers attractive growth prospects, supported by the improving control of operating expenses and the potential for new market expansion."
Greff's $37 price target for DraftKings, which is slightly above the consensus, is based on 15x the operator's projected 2026 EBITDA of $1.2 billion, as well as estimated year-end cash of $3 billion in 2026. Short interest in the stock currently stands at 5.4%, meaning a strong rally could force bearish traders to cover their losing bets.
Potential Catalysts for DraftKings Stock
Despite the recent pullback, DraftKings stock has been a standout performer in the gaming industry, surging 144.29% since the beginning of the year.
There are several factors that could contribute to a rebound in the stock and potentially push it towards Greff's price target. These include a stabilizing cost environment, DraftKings' focus on better expense management, and reduced reliance on new markets for revenue growth.
According to the JPMorgan analyst, "DKNG stands to benefit from increased market share, improved loyalty, and declining customer acquisition costs as it achieves national scale and reduces sales/marketing expenses. These factors translate to improved profitability and rapid margin expansion."
In addition to the aforementioned catalysts, DraftKings has other revenue-generating opportunities that may not be fully recognized by investors at this time. These include DraftKings Marketplace and Reignmakers, a fantasy sports game based on nonfungible tokens (NFTs).
DraftKings' Competitive Advantage
While the sports wagering industry has relatively low barriers to entry and numerous competitors in the US, the domestic sports betting market is essentially controlled by FanDuel and DraftKings.
As highlighted by JPMorgan's Greff, DraftKings has established a strong competitive advantage, allowing it to fend off rivals such as Caesars Sportsbook. This is particularly important as Fanatics and Penn Entertainment with ESPN Bet seek to challenge the FanDuel/DraftKings duopoly.