Published: October 4, 2023, 03:14h. 
Last updated: October 4, 2023, 03:14h.
Las Vegas Sands (NYSE: LVS) has been experiencing a prolonged slump, mirroring the broader gaming equities market. This downturn has led one analyst to reconsider the outlook for the largest casino stock in terms of market capitalization.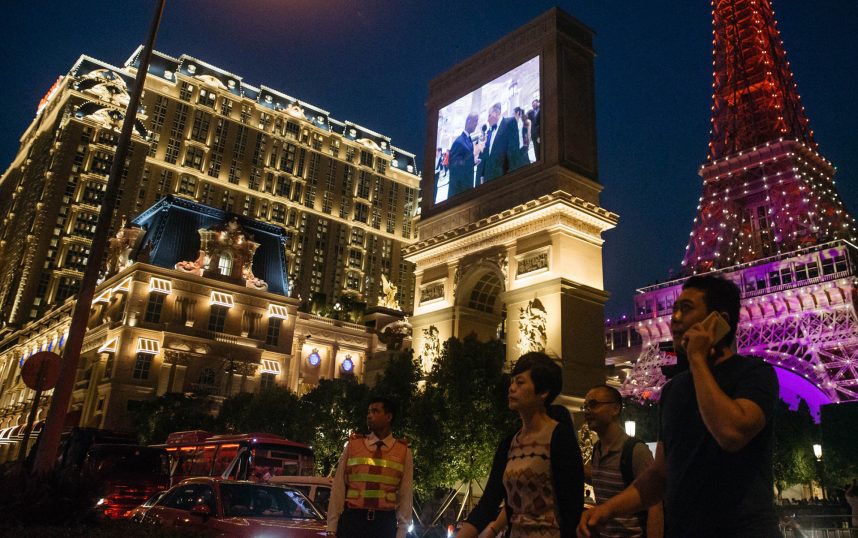 In a recent note, Deutsche Bank analyst Carlo Santarelli lowered the price target for Marina Bay Sands operator Las Vegas Sands to $65 from $72. Despite this adjustment, the new forecast still suggests a potential upside of nearly 48% compared to current levels. Santarelli maintained a "buy" rating on the stock.
LVS shares have fallen approximately 30% during the same period when the Hang Seng Index (HSI) declined by 13% and the S&P 500 (SPX) increased by 3%," wrote the analyst. "Most of the sell-off in LVS shares occurred in August and September, with shares dropping around 24% since the end of July, while the HSI index and SPX Index recorded declines of 14% and 7%, respectively."
Las Vegas Sands stock, after a strong start in 2023 with substantial gains in the first five months, has encountered difficulties in recent months, including a 16% decline in the last month due in part to a tepid September gross gaming revenue (GGR) report in Macau.
Reasons to Consider Las Vegas Sands Stock
Despite the anticipated soft September GGR in Macau, which is Sands' primary market, some investors may view the recent decline in Las Vegas Sands stock as an excessive correction.
"Given the significant decline, we believed it was appropriate to reevaluate our overall thesis on the Macau recovery and the position of LVS within the market," added Santarelli.
While concerns about China's economy, the world's second-largest behind the US, weigh on the shares of Macau operators, some analysts believe that this factor is already factored into the stock prices, including Sands. This could indicate that there are potential bargains available in the group at present. Additionally, GGR in Macau for 2023 is expected to be stronger than initially predicted at the beginning of the year.
Standard & Poor's estimates that GGR will reach 85% to 90% of pre-coronavirus levels by the end of this year, up from the previous forecast of 75% to 85%. A complete recovery is anticipated in 2024. This is particularly significant for Sands, which, along with rival Galaxy Entertainment, is a leader in attracting mass and premium-mass bettors to Macau.
Factors Supporting a LVS Rebound
With the stock down 32.64% from its 52-week high, which is considered a bear market and then some, it may be challenging for some investors to feel optimistic about Las Vegas Sands at the moment. However, the company operates some of the most profitable casino resorts globally and has strategies in place to generate positive momentum and restore investor confidence.
"Since the true opening of the market in January of this year, we have believed the following: 1) LVS would benefit from margin improvement, although to a lesser extent compared to peers, due to its pre-pandemic mass mix relative to peers; 2) LVS would reduce costs from operations that are unlikely to return; and 3) given the competitor supply additions on Cotai and the gradual increase in visitation," Santarelli concluded.