Posted on: July 11, 2023, 08:16h.
Last updated on: July 11, 2023, 08:16h.
Joshua Gray, a former executive at Imperial Palace in Saipan, won a $5.68-million discrimination lawsuit against the casino's owner, Imperial Pacific International (IPI), in May. Gray, who experienced unequal treatment and discrimination, is now joining the ongoing receivership that has taken over IPI's Saipan operations.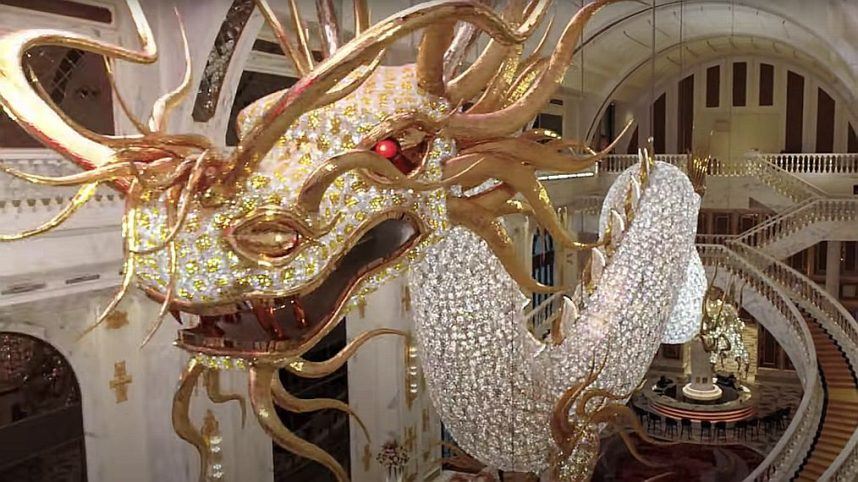 Gray, a US Naval Academy graduate, faced discrimination and derogatory treatment during his time at Imperial Palace. Despite winning the lawsuit, the prospects of receiving the money are slim. To increase the likelihood of payment, Gray sought permission from a Commonwealth of Northern Mariana Islands (CNMI) court to join the receivership, which was granted in June. However, with Imperial Palace facing significant financial difficulties, the chances of receiving the funds remain uncertain.
Justice Remains Fleeting
Marianas Variety reported that Chief Judge Ramona V. Manglona of the CNMI District Court agreed that Gray should be included in the receivership, as Imperial Pacific International did not respond to the original complaint or Manglona's ruling in Gray's favor.
Consequently, Imperial Palace assets, such as vehicles, crystal dragons, furniture, and computer equipment, may be sold to enforce compliance with the court order.
Aaron Halegua, an attorney representing other plaintiffs against IPI, expressed satisfaction with the outcome. However, he remains skeptical that the sale of assets will cover the judgment and requested the court to ensure the registration and insurance of all receivership assets to prevent any potential disappearances.
Five auctions have been held by Clear Management, the appointed receiver for Imperial Palace, to settle IPI's debt to USA Fanter Corp. However, the proceeds have been insufficient to cover the outstanding debt of at least $7 million.
Don't Hold Your Breath
Given the limited assets available for sale, it is unlikely that the receivership will be able to fully repay IPI's debts. The Commonwealth Casino Commission (CCC) has stated that the casino is a mere shell of its former self, with most gaming materials already gone.
Additionally, other entities, such as the US Marshals Service, have obtained approval to seize vehicles and equipment, further complicating the situation for IPI. The structural integrity of the buildings is also a concern, posing safety risks, and the environmental challenges in Saipan have taken a toll on unused vehicles and construction equipment.
Recently, the CCC received support from an appeals court to cancel IPI's license, which may be the most viable option given the state of Imperial Palace and IPI's financial situation.