Atlantic City Casinos See Rebound in August After Disappointing July
Last Updated: September 17, 2023, 09:30h
Atlantic City casinos experienced a turnaround in August following a disappointing July, which saw a more than 13% drop in gross gaming revenue (GGR).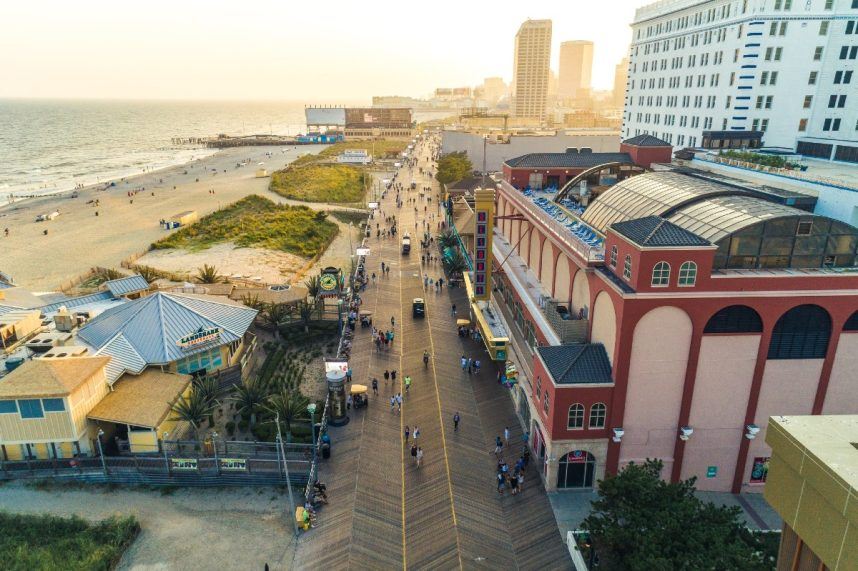 In August, the nine brick-and-mortar casinos recorded a total win of $280.2 million, a 2.3% increase compared to the same period last year. Slot machines contributed $210.5 million, marking the highest amount for an August since 2013, while table games generated $69.7 million.
The rally was primarily fueled by slot machine revenues, with terminal hold increasing by 3%. However, income from table games remained flat compared to August 2022.
Atlantic City's land-based GGR of $280.2 million in August was the second-highest for any August in the past nine years. Slot machines accounted for $210.5 million, the highest mark in August since 2013.
iGaming also continued its growth, with interactive games generating $155.2 million in revenue from remote players, an 18% increase from the previous year.
Sportsbooks had a successful month as well, keeping $96 million from the $725.9 million in bets, representing a 47% increase in sports betting income compared to August 2022.
New Jersey's Gaming Industry Sees Continued Growth
New Jersey's gaming industry, ranked among the top three with Nevada and Pennsylvania, witnessed a nearly 13% increase in total GGR for August 2023 compared to the previous year.
The combined GGR from Atlantic City casinos, iGaming platforms, and sportsbooks reached approximately $531.6 million, which marked the second-highest monthly GGR ever recorded in the state's gaming industry.
"Atlantic City's total gaming revenue in August exceeded $500 million for only the second time in history and is on pace for a very strong year," said James Plousis, Chair of the New Jersey Casino Control Commission.
The summer season proved to be profitable for the state's gaming interests, with a 10.5% surge in GGR from June to August compared to the same period in 2022. The total GGR of $1.49 billion for the three summer months was the highest in a decade.
"While results from some operators were mixed, overall, the summer has been encouraging for Atlantic City and the region," added Plousis.
Profit Margins Decrease for Atlantic City Casinos
Despite the increase in GGR, executives at Atlantic City casinos expressed concerns about declining profit margins. They pointed out that sharing a significant portion of their iGaming and sports betting revenues with third-party partners like DraftKings and FanDuel affects their reported monthly revenue.
Although GGR is up more than 11% year-to-date, brick-and-mortar revenues from January to August only saw a 2.3% increase compared to the same period in 2022. Additionally, rising inflation and labor costs have had a severe impact on their bottom lines.
The casinos reported an 18% decline in profit margins for the first half of 2023, amounting to $281.4 million, despite a 1.5% increase in net revenue to nearly $1.6 billion, which includes income from gaming, hotel rooms, and food and beverage sales.