Posted on: October 10, 2023, 11:31h.
Last updated on: October 10, 2023, 11:31h.
North Carolina's House Speaker, Tim Moore (R-Cleveland), and Senate President Pro Tempore, Phil Berger (R-Rockingham), may have abandoned their casino efforts in 2022, but the odds suggest that these Republican leaders will return next year to continue their push for gaming expansion.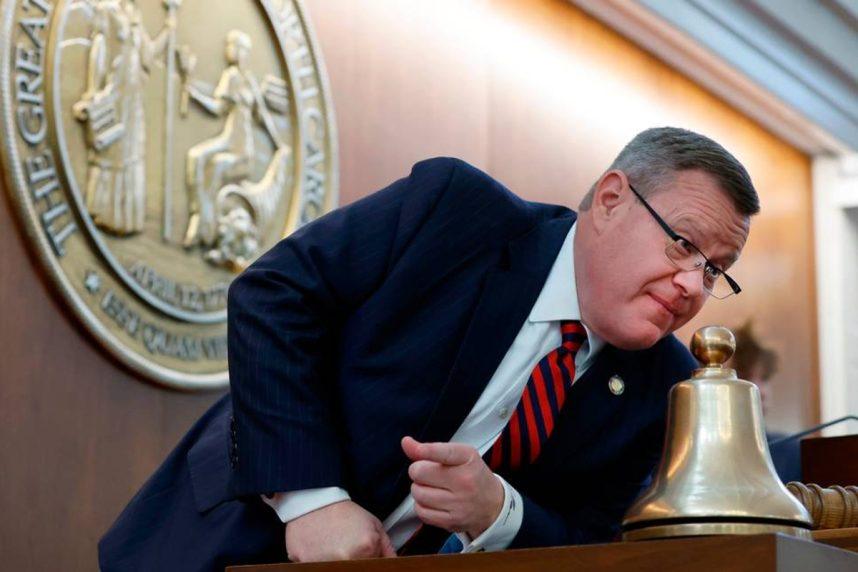 After decades of opposing commercial gaming expansion, the North Carolina General Assembly finally authorized sports betting, both online and in-person at professional sports venues, earlier this year. Berger believes that the appetite for further gaming expansion is now sufficient in Raleigh, leading to the end of the state's prohibition on commercial casinos (despite the presence of three tribal casinos: Harrah's Cherokee, Harrah's Cherokee Valley River, and Catawba Two Kings).
Berger devised a scheme to include a commercial gaming provision in the state's 2023-25 budget bill. The top Republican in the state believed that Gov. Roy Cooper (D) and the state's elected Democrats would be willing to support a casino add-on to the spending bill after Republicans helped the governor honor his campaign promise of expanding healthcare access through the Affordable Care Act, also known as "Obamacare."
However, Moore now admits that their attempt to legalize three commercial casinos in designated counties through the budget was a flawed legislative tactic.
Regrouping in 2024
In a conversation with reporters, Moore stated that he and Berger should have taken a more traditional approach to legalizing gambling. The House's top Republican believes that their process was likely doomed from the beginning.
Many local officials and residents in the targeted counties of Rockingham, Anson, and Nash were largely excluded from the behind-the-scenes discussions about including casinos in the budget. Elected officials from these counties criticized Berger and Moore for attempting to bring slot machines, table games, and sports betting to their communities without giving them a say in the matter.
Despite 2023 not being the year for the legalization of commercial casinos in North Carolina, Moore remains hopeful that a successful bet on this issue could be made in 2024.
There were lawmakers who would have likely supported this as a standalone bill, but they felt that the way it was being done, with no input from them, wouldn't work," Moore explained. "To me, it makes sense to legalize casinos."
While Moore would support a commercial gaming measure, he made it clear that he won't be the one rallying support in the counties where Berger proposed allowing casinos.
"It's not something I'm going to be championing. They need to work with their colleagues and try to secure the votes," Moore added.
Cordish Partnership
Alongside Berger and Moore's controversial efforts to legalize commercial casinos is a backroom deal that the Senate leader made with The Cordish Companies. This deal would have given Cordish exclusive casino development opportunities in the targeted counties. The Cordish Companies currently operates Live!-branded casinos in Maryland and Pennsylvania.
Berger recently stated that county commissioners in the targeted counties were aware of the state's casino discussions, but they were legally obligated to keep the details private.
Cordish executives have made multiple campaign contributions to state Republicans, including Berger, in recent campaign cycles. When Moore mentioned that "they" need to rally support for casinos, it is presumed that he was referring to Cordish.