Posted on: October 11, 2023, 06:48h. 
Last updated on: October 11, 2023, 06:48h.
China and the Philippines may join forces to combat illegal gambling despite ongoing disputes over the South China Sea. The Chinese Embassy in Manila has hinted at a new collaboration that could improve relationships between the two countries.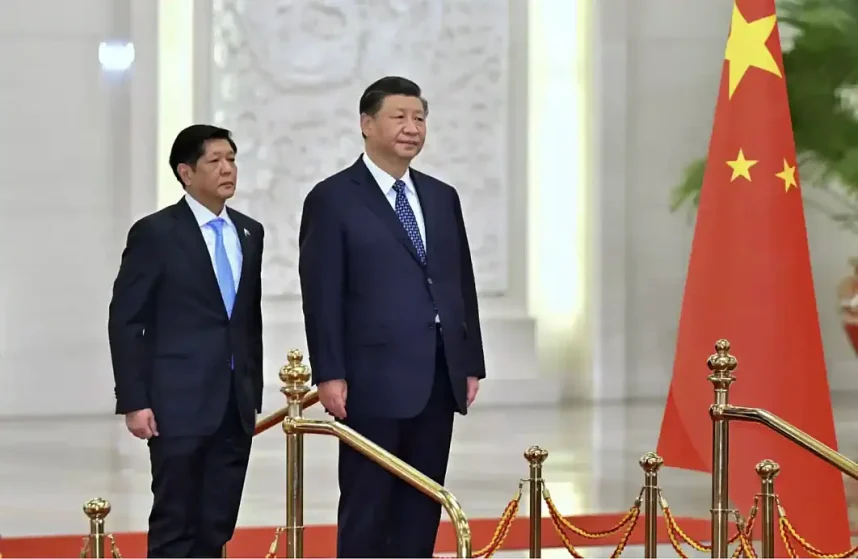 China has expressed its readiness to collaborate closely with the Philippines in addressing the issue of offshore gambling within the country. The Chinese government has already assisted Manila in closing illegal gambling areas and deporting approximately 400 Chinese citizens involved in illicit gambling activity.
Chinese representatives are calling on Filipino authorities to implement stricter measures to effectively combat Philippine Offshore Gaming Operators (POGOs). They have gained support from lawmakers and law enforcement agencies across the Philippines.
Positive Collaboration Between China and the Philippines
In recent years, cooperation between Chinese and Filipino law enforcement agencies has been crucial in tackling cross-border illegal activities. This collaboration has significantly reduced instances of illegal gambling, telecommunications scams, and online fraud.
The Chinese Embassy in the Philippines has successfully prevented transnational crimes through effective collaboration and continuous interaction with Philippine authorities. Additionally, the embassy has been diligent in upholding the rights and welfare of Chinese nationals in compliance with legal frameworks.
Online gambling crimes have negative impacts on China's interests and China-Philippines relations, as well as the Philippines' interests. Collaborative efforts in law enforcement have exposed the illegal operations of certain offshore gambling operators in the Philippines who manipulate local matters to avoid extradition and continue their illicit activities.
China opposes its citizens engage in gambling anywhere in the world, considering any unauthorized gambling activities as illegal. While the Philippines had previously resisted China's pressure to crack down on gambling, it appears that the Chinese Embassy's message signifies a change in that stance.
Decline of POGOs in the Philippines
Philippine Offshore Gaming Operators (POGOs) were once a thriving part of the country's gambling industry. However, the significant increase in taxes imposed on operators led to changes in the market dynamics. Many licensed POGOs went underground, resulting in increased criminal activity, including human trafficking and organized crime.
Although there are still legitimate POGOs, the segment's reputation has been irreparably damaged. Calls have been made for the complete dissolution of the market and potentially shutting down the entire online gambling segment.
Several lawmakers are actively working to eliminate POGOs, and several cities have already banned them. The Philippine National Police (PNP) is reaffirming its stance that it's time to put an end to the POGO industry.
During a recent Senate meeting to discuss budget issues, PNP Major General Benjamin Acorda stated that although POGO-related crimes have decreased, the severity of the crimes committed has increased. According to his information, there were 128 victims of POGO-related crimes last year, while in the first six months of this year, there have been 4,039 victims, including cases of homicides, kidnappings, and extortion.
Acorda's support for the elimination of POGOs is expected to strengthen the Senate's resolve to push for their shutdown, with key senators such as Sherwin Gatchalian and Franklin Drilon likely to lead the charge.