Posted on: July 19, 2023, 08:27h. 
Last updated on: July 19, 2023, 08:27h.
Authorities in China have dismantled another massive international gambling network after a two-year investigation. They also confiscated $160 million worth of cryptocurrency, but there may be more to the story.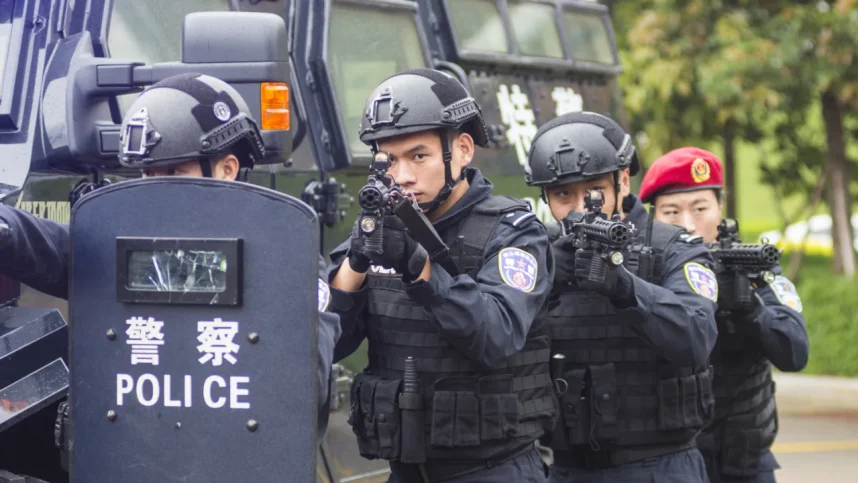 Despite being under a totalitarian regime, Chinese media outlet Toutiao reported that a court order was needed to seize the crypto. Investigators believe that only a fraction of the illegal gambling organization has been eliminated.
According to authorities, the investigation uncovered multiple other branches involved in the illegal gambling network. The group is estimated to be moving up to CNY400 billion (US$56 billion).
Citizen Tip Brings Illegal Gambling to Light
The police initiated the inquiry after receiving a tip from Xiong Xong, a Chinese national living in the Hubei province, in July 2021. Xong reported his own online gambling activity and decided to approach the police after witnessing significant crypto transactions by others.
Armed with this information, investigators began delving into the activity. However, due to the complexity of the case and the advanced technology used by the group to conceal their actions, the investigation posed challenges for law enforcement.
During the inquiry, Chinese law enforcement discovered an extensive global network of criminals. Cryptocurrency was predominantly used to facilitate their operations and avoid traditional banking systems.
By the time the police intervened, they had gathered substantial evidence to support their case. They dismantled 14 groups and arrested over 130 individuals across different provinces.
Gambling has been illegal in the People's Republic of China since 1949, leading to arrests and an increase in triad-led gambling in neighboring countries. The Chinese government also declared cryptocurrency trading illegal in September 2021, following a previous ban in 2019.
However, cryptocurrency remains popular in the country due to its difficulty to regulate. Simultaneously, China has been developing its own central bank digital currency for several years.
Macau, the only Chinese-controlled territory where gambling is legal, previously explored digital currency initial coin offerings but had to abandon the idea after China's intervention.
Crypto Developers Involved
Toutiao reported that the authorities did not directly seize the cryptocurrency. Instead, they sought assistance from the "digital currency issuer."
This development may be troubling for cryptocurrency enthusiasts and holders as it suggests that the government convinced stablecoin developers like Tether to take control of the accounts holding the currency.
Last October, Chinese police busted a criminal organization involved in online gambling operations. It was one of the largest uncovered at the time, with alleged money laundering of up to $5.6 billion through cryptocurrency.
A year prior, they dismantled another smaller gang that used cryptocurrency for online gambling. Over $3.8 million in crypto was seized during the raids.