Posted on: August 22, 2023, 11:22h. 
Last updated on: August 22, 2023, 11:22h.
Louisiana's casino revenue from slot machines and table games continues to underperform compared to last year, with July continuing the trend of disappointment, according to the Louisiana Gaming Control Board (LGCB).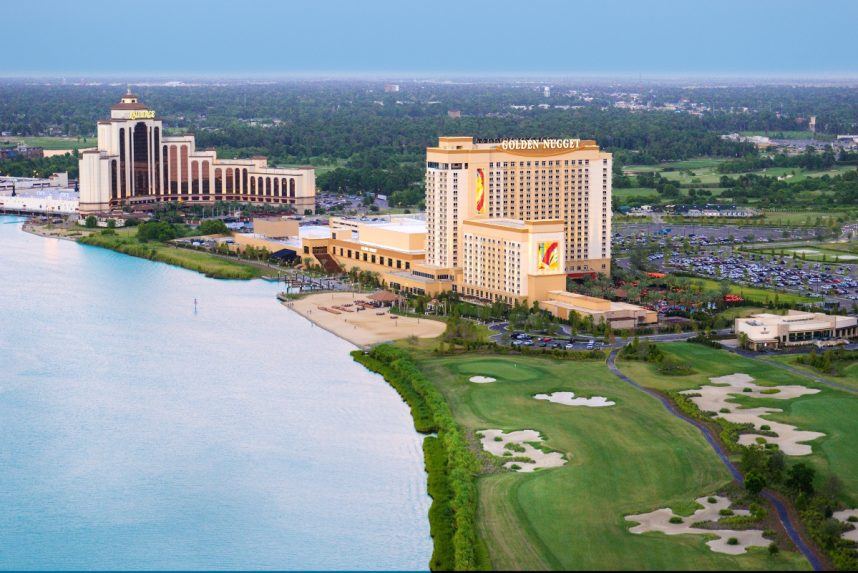 Gross gaming revenue (GGR) from the state's 15 riverboats and lone land-based casino totaled approximately $164.1 million in July 2023, representing a 6% decrease of $10.7 million from July 2022's $174.8 million.
This marks the sixth consecutive month in which Louisiana's gaming revenue has been lower compared to the same month in 2022.
Harrah's New Orleans, the state's only land-based casino, reported July revenue of $17.4 million, a 23% decline from the $22.6 million it won in the same month last year.
The Lake Charles market, with its three casinos, led the way with a total GGR of $60.5 million. However, this represents a 7% drop from July 2022. L'Auberge Lake Charles reported GGR of $27.1 million, a 1% decrease, while the Golden Nugget saw a nearly 12% decline in gaming win to $25.8 million. The Horseshoe experienced an even worse drop of 14% to just $7.5 million.
The reported revenue does not include income from sports betting, which saw a bright spot for the Louisiana gaming industry last month. Oddsmakers made approximately $12.5 million from bettors, an 8% year-over-year increase.
Shreveport & Bossier City Offset Some Losses
The revenue decline in July was not only limited to Lake Charles and Harrah's New Orleans. Riverboats in Baton Rouge also experienced decreases. The Belle, Hollywood, and L'Auberge Baton Rouge casinos collectively won $19.3 million, a 3% slowdown compared to the previous year.
L'Auberge, the dominant casino in Baton Rouge, reported flat revenue of $14.4 million compared to the previous year. However, Hollywood's GGR tumbled 15% to $3.7 million, and the Belle of Baton Rouge's win of $1.2 million was down over 3%.
On a positive note, the six boats in the Shreveport/Bossier City market combined to win nearly $48 million in July, remaining relatively stable compared to the previous year.
In total, the 15 riverboat casinos won $146.6 million in July 2023, a nearly 4% dip compared to July 2022.
Heat Could Sizzle August Revenue
Casino.org visited Lake Charles last weekend to observe the business at the three boats.
Much of Louisiana is currently experiencing extreme heat, accompanied by a drought. The last significant rainfall in Lake Charles occurred on July 6.
The National Weather Service predicts that tomorrow, August 23, could be the hottest day on record for much of the state, with temperatures expected to exceed 100°F (37.8°C) each day until next Monday.
The NWS classifies the daytime UV index as "Extreme," and the Heat Index, or what it feels like, is expected to reach upwards of 110 degrees Fahrenheit (43.3 degrees Celsius) from today through Monday evening.
With the heat making outdoor activities unbearable for even longtime residents, locals may seek refuge in the state's casinos, potentially boosting revenue.
During our visit last weekend, the Golden Nugget was bustling, and the casino floor was extremely busy. Many vehicles in the parking garage had Texas license plates, as the Houston metro area is the primary feeder market for Lake Charles.