Posted on: September 13, 2023, 03:09h.
Last updated on: September 13, 2023, 03:09h.
Sports betting operators that have invested significant resources and capital to establish a presence in Chile have received some potentially devastating news. The Supreme Court of Chile has issued an immediate order for all operators to cease operations in the country.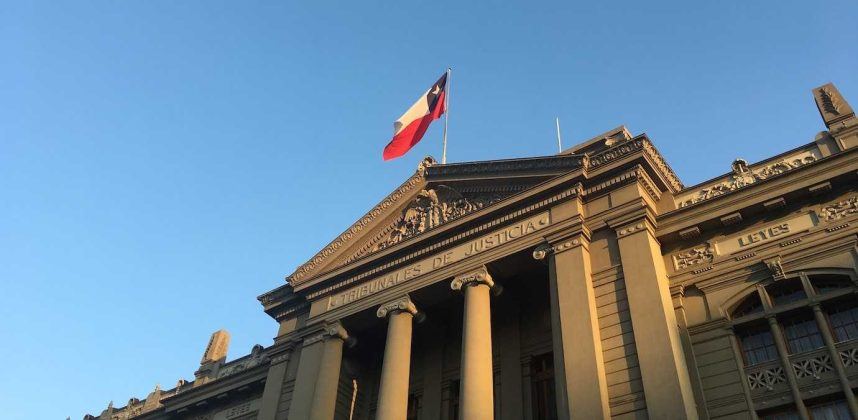 The Supreme Court, in response to a legal complaint filed by Polla Chilena de Beneficencia in 2022 against Mundo Pacífico, a telecommunications company, has ruled that access to approximately 20 online betting sites in Chile must be blocked due to their illegal operations.
Polla Chilena, a state-run gaming operator with sole authorization to provide gaming services in Chile, fought to prevent Mundo Pacífico and its affiliated gaming operators from serving the Chilean market. The court has now ruled in favor of Polla Chilena.
All Bets Are Off
Polla Chilena's appeal, initially rejected by the Court of Appeals of Concepción, was overturned by the Supreme Court's ruling on Tuesday. The court supported the appeal and ordered the immediate blocking of all online betting sites under Mundo Pacífico's umbrella.
The Supreme Court's ruling indicates that Mundo Pacífico cannot transmit or promote any form of gaming without legal authorization. Therefore, it must promptly block all websites included in Polla Chilena's complaint.
According to our legal framework, online sports betting, as reported by the appellants, is prohibited. Engaging in such unauthorized games of chance is considered illegal, and both facilitators and participants are subject to sanctions," stated the Chilean Supreme Court ruling.
The same ruling declared that the aforementioned online betting sites operated illegally and confirmed that Polla Chilena is the only authorized company for online gaming in Chile.
The decision affects around 20 operators, including Betsson, Betcris, Coolbet, Rivalo, and others. Although 12 operators were specifically listed, the ruling could potentially impact an additional 11 operators not explicitly mentioned by Polla Chilena.
In addition, the high court has determined that both facilitators and participants in gambling activities are subject to criminal penalties. While no official statements have been made by the operators, Casino.org has reached out to several for further information.
The ruling only applies to Mundo Telecomunicaciones, the third-largest internet provider in Chile. Based on data from the country's Undersecretariat of Telecommunications, this decision could affect up to 795,541 users.
Chilean Sports and Athletes Negatively Impacted
The Ministry of Justice's recent decision has put Chilean soccer in a difficult position ahead of Tuesday's ruling. The ministry ordered the termination of million-dollar sponsorship contracts that the industry had with around 12 online betting operators.
The National Association of Professional Football (ANFP) has been given 30 days by the authorities to sever all ties with these companies. Failure to do so will result in the loss of the legal foundation that allows ANFP to operate in Chile.
The sports and sports betting industries immediately raised objections, as the decision by Minister of Justice and lawyer Luis Cordero, who has close ties to the Chilean Association of Gaming Casinos, was seen as a clear conflict of interest.
ANFP, which has an established relationship with Betsson, stated its intention to challenge the decision in court, arguing that the Ministry of Justice and Human Rights lacks the legal authority to issue such a ban. However, the Supreme Court's surprise ruling now presents a greater challenge to their case.