Posted on: September 14, 2023, 06:40h. 
Last updated on: September 14, 2023, 06:40h.
There are concerns within the Irish horse racing ecosystem that government proposals to curb gambling advertising could have devastating effects on the racing industry. Two prominent racing organizations in the country tried to express these concerns to James Browne, the Minister of State for the Department of Justice in Ireland, but were met with resistance.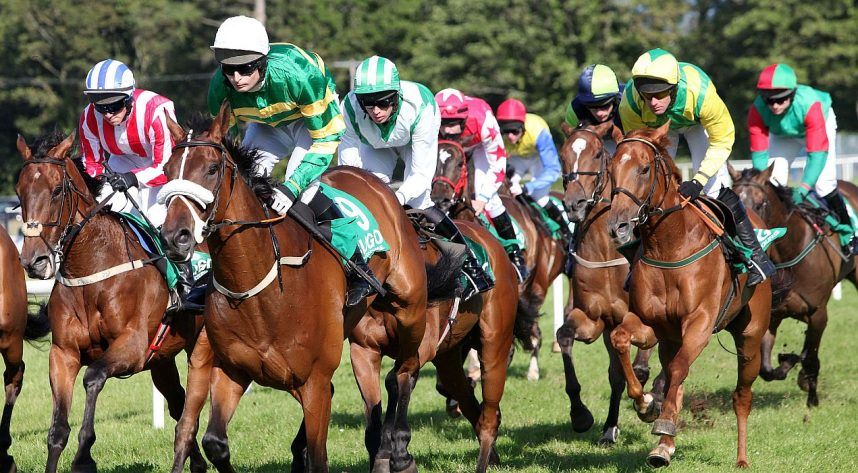 Despite strong advocacy from various industry groups, the Irish government remains unmoved in its decision to not provide horseracing-oriented TV channels with exemption from the planned ban on gambling advertising during daytime hours.
The End of Gambling Ads
Browne recently met with representatives from Horse Racing Ireland (HRI) and the Association of Irish Racecourses (AIR) to discuss their concerns. Both organizations have expressed their fears about the detrimental impact the proposed ban will have on the industry.
The organizations argue that the stakes go beyond mere revenue. Ireland's horse racing ecosystem contributes approximately $2.66 billion annually and supports around 30,000 jobs.
During the meeting, HRI made a case for an exemption for two broadcasters specializing in horseracing. However, Browne firmly stated that he sees no reason to provide an exemption. He believes it would contradict the objectives of the ban, which aims to promote responsible gambling and align with the government's intentions.
Furthermore, Browne emphasized that such an agreement could face legal challenges from other gaming operators and broadcasters, who may perceive it as discriminatory and unfair treatment.
Browne also highlighted that the new gambling reforms do not completely eliminate all forms of gambling advertising. On-track advertisements, jockey sponsorships, and race sponsorships are still permitted. Additionally, betting at the tracks will not be affected.
As a result, Browne does not find any grounds to support HRI and AIR in their pursuit of a broadcasting exemption. The matter has been concluded, and it is highly unlikely to be reversed.
Celebration from Anti-Gambling Advocates
The Gambling Regulation Bill is now progressing through the legislative process after a long wait. Among various bans, it includes a specific clause that aims to restrict the promotion of gambling and betting platforms on Irish TV between 5:30 a.m. and 9:00 p.m.
Supporters of the ban argue that it plays a crucial role in the broader effort to enhance public health. They contend that by limiting the exposure of children to gambling promotion, these measures will effectively reduce the prevalence of "problem gambling" in the country.
However, the impact of the ban is still a topic of debate, and its effectiveness remains uncertain.