Posted on: September 14, 2023, 06:11h. 
Last updated on: September 14, 2023, 06:11h.
Discover the sensational new show, "Heist," set to premiere at the Rio in Las Vegas. This captivating production shines a spotlight on the talented Italian songwriters who unknowingly had their music appropriated by the American market.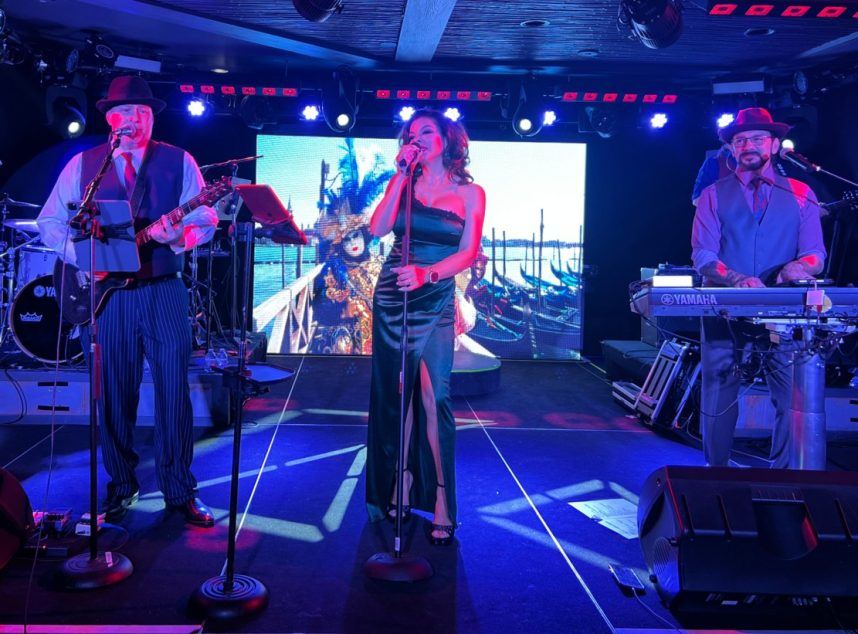 According to the producer of "Heist," Tony Sgro, numerous chart-topping songs originated from Italy. Sgro, a first-generation Italian-American and a prominent Las Vegas attorney, will also grace the stage with his guitar skills while his five-piece rock and jazz ensemble, Limoncello, performs these iconic songs and delves into their true origins.
"Despite the significant influence of Italian heritage and culture in Las Vegas, there is a lack of tribute in this regard," expressed Sgro.
The show highlights various instances of musical theft, including Elvis Presley's renowned 1960 hit, "It's Now or Never." This widely acclaimed single, with over 20 million copies sold, was actually a note-for-note copy of the Neapolitan tune, "'O sole mio," composed in 1898 by Eduardo di Capua.
"Most people are unaware of this fact," added Sgro.
Another example that will be explored in "Heist" is the popular 1982 dance anthem, "Gloria." While most Americans associate the song with Laura Branigan, who sang it in English, it was originally written and recorded in Italian by Umberto Tozzi three years prior.
Sgro amusingly commented, "At least the original version made its way onto the soundtrack of 'The Wolf of Wall Street,' directed by Martin Scorsese in 2013."
Furthermore, Sgro claims that even the beloved icon Frank Sinatra, often regarded as the patron saint of Las Vegas, can be considered a musical "heist" from Italy.
"While many in the United States perceive Frank Sinatra as an American singer, his Italian heritage and roots cannot be denied as both of his parents were of Italian descent," emphasized Sgro.
Mark your calendars for the grand opening of "Heist" on September 28th at 8 p.m., taking place at the Rio's new theater, aptly named the Duomo (Italian for church). Tickets can be obtained through HeistVegas.com and range from $48.99 to $68.99.