Posted on: October 1, 2023, 04:39h. 
Last updated on: October 1, 2023, 04:39h.
The Powerball drawing for Monday night will be only the fourth instance in the history of the lottery game where the top prize is worth more than 10 digits.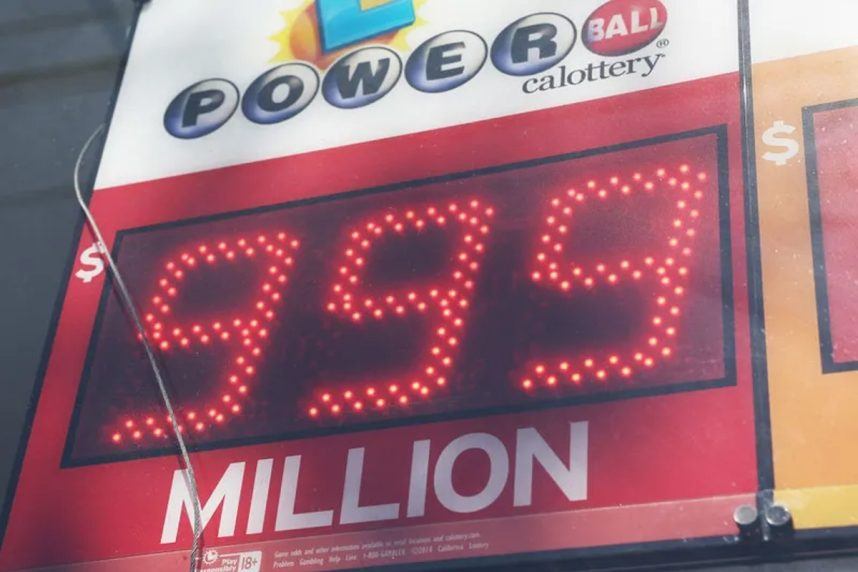 Powerball once again failed to produce a jackpot winner on Saturday night, as none of the tickets matched the numbers 19, 30, 37, 44, 46, and the red Powerball 22.
There were seven tickets that matched all five white balls but not the red ball, and 55 tickets matched the Powerball and four of the five white balls. However, for the 32nd consecutive drawing, no player matched all six numbers.
The Powerball jackpot has not been won since July 19 when a player in California claimed the top prize worth $1.08 billion. The winning ticket was sold in Los Angeles near Skid Row, an area known for its high levels of homelessness and crime.
With the jackpot rolling over for the 33rd time, Powerball officials estimate that the total annuitized prize paid out over 30 installments will be around $1.04 billion. The cash value option is estimated to be $478.2 million.
A Historic Occasion
Monday night's Powerball drawing will mark only the ninth time in US history that a lottery prize has exceeded $1 billion.
The largest lottery jackpot ever claimed was in November last year when a player in California named Edwin Castro won a $2.04 billion annuity. Castro opted for the lump sum cash option, which amounted to approximately $628.5 million after federal taxes. Castro's win is the only time that a US lottery jackpot has surpassed the $2 billion mark.
The odds of winning the Powerball jackpot with a single ticket are 1 in 292.2 million. The drawings take place three times a week at 10:59 pm ET on Monday, Wednesday, and Saturday. Players must select five white balls from a pool of numbers ranging from 1 to 69, plus a red Powerball from a pool numbered 1 to 26.
The odds of winning the Powerball jackpot remain the same at 1 in 292.2 million for each game. However, as the prize grows and more tickets are sold, the likelihood of the jackpot being won increases, as more possible number combinations are covered by players.
While playing the lottery can provide hope, financial advisors advise against relying on winning. Mathematicians compare it to flipping a coin 28 times in a row and getting heads every time (try it, it's highly unlikely to happen. Don't have a coin? Davidson College in North Carolina has an online tool).
Tim Chartier, a professor of mathematics and computer science at Davidson, states that you are 300 times more likely to be struck by lightning at some point in your life than winning the Powerball jackpot. In another example, Chartier compares the odds of winning to "me looking back at the past nine years, picking one second, and then asking you to guess which second I chose."
"The odds of you getting it right are extremely low," he said.
Annuity Option Gaining Appeal
The Powerball and Mega Millions jackpots are based on a 30-year annuity with bonds backed by the US Treasury. As the federal interest rate is now over 5%, the jackpots have been growing at a faster rate compared to when rates were lower in early 2022.
The Federal Reserve has significantly increased its interest rate benchmark since March 2022 in an attempt to combat rising inflation. The rate has gone from just 0.25% in March 2022 to 5.33% this week.
The full value of the advertised Powerball jackpot is paid out over 30 payments, with the first payment made immediately followed by 29 annual payments that increase by 5% each year.
The first payment, after deducting federal taxes of 37%, would amount to approximately $21.87 million. The lump sum cash option would be around $301.3 million net. Both amounts may be subject to additional state income taxes.