Posted on: July 3, 2023, 03:11h.
Last updated on: July 4, 2023, 11:48h.
Amid a strong recovery in gross gaming revenue (GGR) in the first half of the year, Macau casino operators are posting solid levels of free cash flow.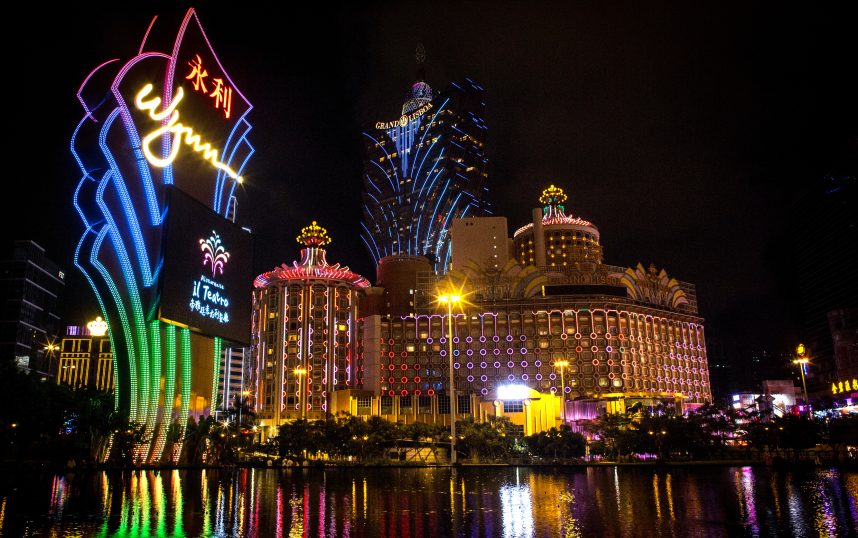 While June's GGR figures in the special administrative region (SAR) declined on a month-over-month basis, it still marked the second-best month for concessionaires there since early 2020. Overall, second-quarter GGR in Macau likely reached 62% of pre-coronavirus levels, according to JPMorgan. The bank estimates that in the June quarter, mass market GGR approached 85% of pre-pandemic highs, while VIP revenue was around 24%.
(That) should be more than enough for every operator — that is, even including SJM — to generate ample free cash flow with 70%+ recovery in EBITDA for the industry," wrote analysts DS Kim and Mufan Shi in a report to clients.
Grand Lisboa Palace operate SJM Holdings has long been viewed as financially the weakest of the six Macau casino operators.
Evaluating Mass, VIP Recoveries in Macau
The Macau recovery, which started in earnest early this year as China relaxed travel restrictions, has been led by mass and premium mass bettors.
That's to the benefit of operators such as Galaxy Entertainment and Sands China, which were already entrenched in those segments, and those concessionaires that have been able to nimbly pivot away from dependence on high rollers. However, data suggest the VIP segment is bouncing back, and could be a larger contributor to GGR in the back half of 2023.
"We estimate VIP recovery gained pace as well to 25%+ of pre-COVID, suggesting direct VIP volumes have more than doubled vs pre-COVID," added the JPMorgan analysts. "This still isn't moving the needle much for EBITDA and cash flows, but is impressive nonetheless."
In June, mass market GGR likely approached 90% of pre-pandemic levels, confirming ongoing strength in that demographic. That prompted JPMorgan to acknowledge that group is rebounding "at a pace and magnitude that's almost unthinkably strong when the border re-opened less than six months ago."
Earnings Outlook Strong
With June 30 marking the end of the second quarter, investors' attention now shifts to upcoming earnings reports and any guidance for the third and fourth quarters operators may offer up.
The JPMorgan analysts forecast that most Macau concessionaires will beat second-quarter estimates, and that they'll likely raise projections for the current quarter due to a strong summer travel season.
In terms of when the US-based Macau operators deliver quarterly results, Las Vegas Sands (NYSE: LVS) steps into the earnings confessional on Wednesday, July 19. MGM China parent MGM Resorts International (NYSE: MGM) reports on Wednesday, August 2. Wynn Resorts (NASDAQ: WYNN) hasn't announced its earnings date as of yet, but it's likely to follow MGM's. All of those updates will arrive after the close of US financial markets.