NCAA Calls on States to Strengthen Sports Betting Regulations

Posted on: October 5, 2023, 04:25h.
Last updated on: October 5, 2023, 04:25h.
College sports' governing body is urging states to strengthen their sports betting regulations to safeguard student athletes, protect the integrity of competitions, and enforce a minimum age requirement of 21 for bettors.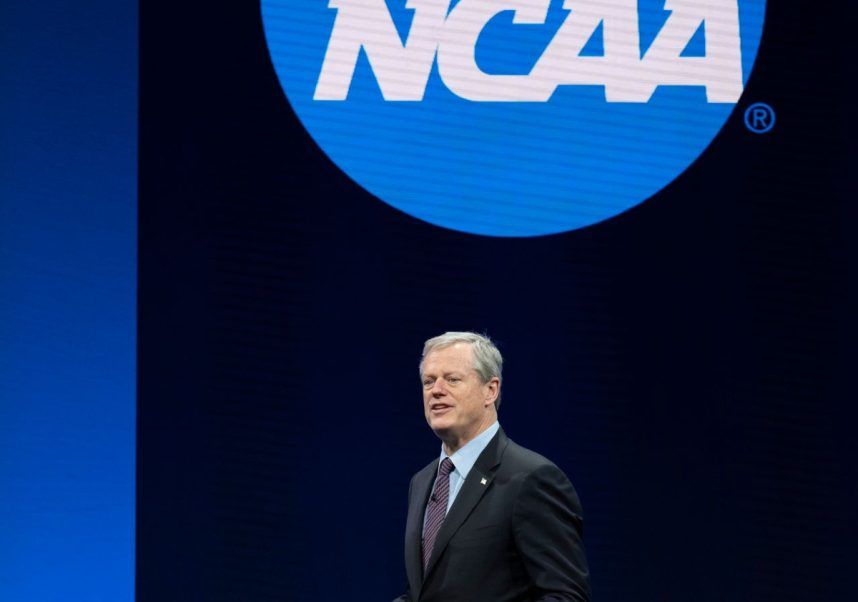 The NCAA is making these policy recommendations in response to the challenges faced by universities and leagues due to the rapid expansion of sports betting and the inconsistent regulations across the 38 states where it is legal.
NCAA President Charlie Baker, with his experience in establishing a sports betting program in Massachusetts, strongly advocates for proactive measures to protect student athletes from harassment and threats.
"Some states have effective policies in place to prevent harassment and maintain game integrity," Baker stated. "However, as more states pass or modify laws, additional efforts are needed."
Harassment Concerns for Student Athletes
According to the NCAA, 72% of universities are dealing with gambling issues, and athletes frequently face harassment from disgruntled bettors.
Gaming regulators are urged to implement systems for monitoring harassment incidents and subsequently report them to law enforcement.
The NCAA is calling on states to establish mandatory reporting hotlines and increase penalties for gamblers found guilty of harassing athletes.
Furthermore, the NCAA emphasizes the importance of restricting betting to individuals aged 21 or older and allocating funding for problem gambling awareness education targeted specifically at college students who are at higher risk.
While most states already require bettors to be 21, there are a few exceptions such as New Hampshire, New Mexico, Rhode Island, Washington, DC, and Kentucky, where adults over 18 can place bets.
"Student-athlete health and well-being are our top priorities," said Morgyn Wynne, vice chair of the Division I Student-Athlete Advisory Committee. "With the legalization of sports betting, it is crucial to protect student-athletes from negative interactions with bettors. Although 38 states have passed different laws, prioritizing the student-athlete experience and preventing harmful activities that compromise sports integrity should remain consistent across all jurisdictions."