Nevada Faces Hurdles in Attracting Leading Online Sportsbook Operators

Published on: October 23, 2023, 03:03h. 
Last updated on: October 23, 2023, 03:03h.
Leading online sportsbook operators FanDuel and DraftKings, as well as newer players like Fanatics, are unlikely to enter the Nevada market anytime soon. This is due to their reluctance to comply with the state's in-person registration requirement for mobile sports betting accounts.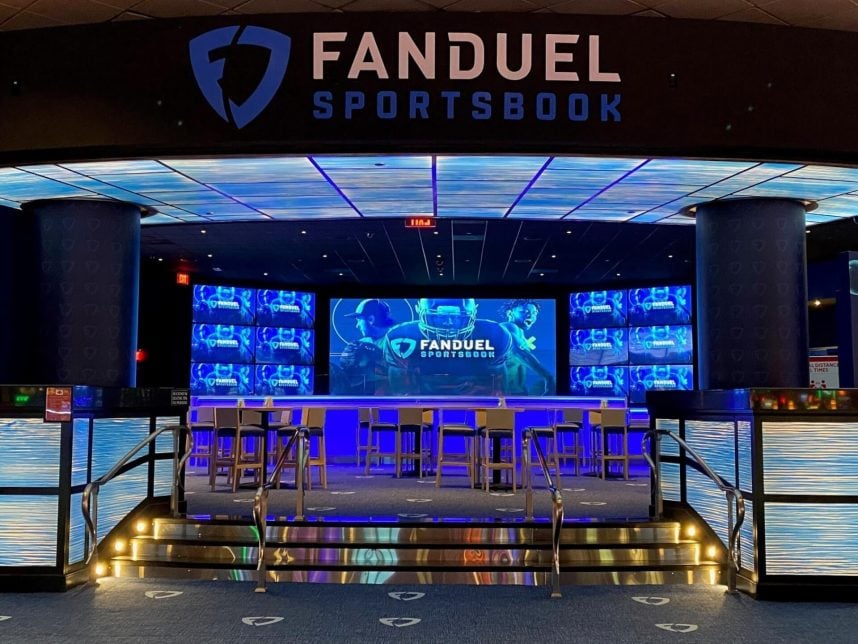 While Nevada was once a dominant player in the sports betting industry, it has now been surpassed by more populous states such as Illinois, New Jersey, New York, and Pennsylvania. These states embraced sports wagering after the 2018 Supreme Court ruling on the Professional and Amateur Sports Protection Act (PASPA). Despite this, Nevada still remains a formidable force in the national sports wagering scene. However, the process of signing up for mobile accounts in the state is cumbersome for bettors.
Chris Krafcik of Eilers & Krejeck Gaming, as cited by Howard Stutz of the Nevada Independent, reveals that Nevada accounts for just 1% of US online wagering revenue. This is a meager percentage considering that Las Vegas is known as the casino mecca of the United States. As such, it can be concluded that Nevada is not essential for leading online sportsbooks like FanDuel and DraftKings, or emerging players like Fanatics and Penn Entertainment's upcoming ESPN Bet.
In Nevada, bettors must physically visit a casino and complete paperwork in order to activate their mobile wagering accounts. This requirement sets Nevada apart from the other 34 states and Washington, DC, where new account sign-ups for sports betting can be done online or through smartphones.
Nevada's Continued Relevance in Sports Betting
Despite the inconvenience of in-person registration, Nevada remains a significant player in the sports betting market. According to the Nevada Gaming Control Board (NGCB), gaming operators in the state accepted $4.9 billion in sports bets through August of this year.
However, while the majority of sports wagers nationwide are placed remotely, this percentage drops to around two-thirds in Nevada. This indicates that Nevada sportsbook operators may be missing out on potential new clients and revenue opportunities.
States like Colorado and neighboring Arizona have no in-person registration requirement. Consequently, operators in these states can offer more attractive sign-up bonuses and a wider range of betting options compared to Nevada.
Due to these factors, some sports bettors in Nevada have been known to travel to Arizona to shop for odds and take advantage of promotional offers.
Which Online Operators Will Enter Nevada First?
While the in-person registration requirement poses challenges for both bettors and operators, online sportsbook providers are still eager to penetrate the Nevada market. Among the companies mentioned above, those with ties to land-based casinos in the state are most likely to enter first.
Penn Entertainment operates the M Resort Spa Casino in Henderson and Cactus Petes Resort Casino Jackpot. However, the company did not apply for licensing for Barstool Sportsbook in Nevada, sparking speculation about its intentions with the upcoming ESPN Bet.
DraftKings, through its acquisition of Golden Nugget Online Gaming (GNOG), could potentially enter Nevada by leveraging Golden Nugget casinos in Lake Tahoe, downtown Las Vegas, and Laughlin as registration sites. Interestingly, Golden Nugget discontinued its Nevada mobile betting app earlier this year.
On the other hand, Fanatics and FanDuel would likely need to form partnerships with smaller Nevada casino operators in order to enter the state. Regulators in Nevada do not appear to be considering waiving the in-person requirement any time soon. FanDuel currently has a relationship with Boyd Gaming, one of the largest operators of locals casinos in Las Vegas. Boyd Gaming owns 5% of FanDuel and their branding and odds are featured at Boyd's Fremont Hotel Casino in downtown Las Vegas, although Boyd remains the operator of that sportsbook.